I've spent a lot of my time looking at photos from the 60s this past year, and I'm constantly discovering images that thrill me. What doesn't thrill me is the obsession our country developed during that era with super skinny girls.
Don't get me wrong. I love a great looking skinny gal who knows how to make the most of it. Check out that precious Twiggy above. I adore her to pieces!! She made the most of her body type, and good for her!! She could have stayed home crying about her lack of boobies, but not our Twiggy. She gave hope to flat chested girls everywhere. But an emblem of the ideal body? Let's hope not.
Women of all body types have struggled to accept themselves through the ages. Look at Marilyn Monroe on the night she sang Happy Birthday to JFK. By todays standards, perhaps she's most definitely a bit zaftig, but according to the memory of history, she's one hot sexy babe!
The ultra curvy bombshell Marilyn Monroe has been envied by women and adored by men for decades. I discovered Marilyn's quirky workout and diet habits, written out personally for Pageant magazine in 1952, and she shared the same frustrations about her body most women feel thanks to society's often unreasonable demands. It's hard to believe she was dissatisfied with herself!
The '50s and '60s was when Weight Watcher's was founded and featured some pretty wacky fad diets like the Metrecal liquid diet (aka, "the baby formula diet"), the "Drinking Man's Diet" ("all alcohol, all the time"! It supposedly only had "good" calories), and the almost no-carb, all-meat "Stillman Diet."
But, of course Ms. Monroe wasn't always on good behavior. She treated herself to decadent food, exercised minimally, and was none-too-thrilled about sticking to any sort of a strict or complicated health plan:  "My dinners at home are startlingly simple. Every night I stop at the market near my hotel and pick up a steak, lamb chops or some liver, which I broil in the electric oven in my room. I usually eat four or five raw carrots with my meat, and that is all … P.S. It's a good thing, I suppose, that I eat simply during the day, for in recent months I have developed the habit of stopping off at Wil Wright's ice cream parlor for a hot fudge sundae on my way home from my evening drama classes."
I think we can all agree, her healthy attitude and joie de vivre worked wonders for us all!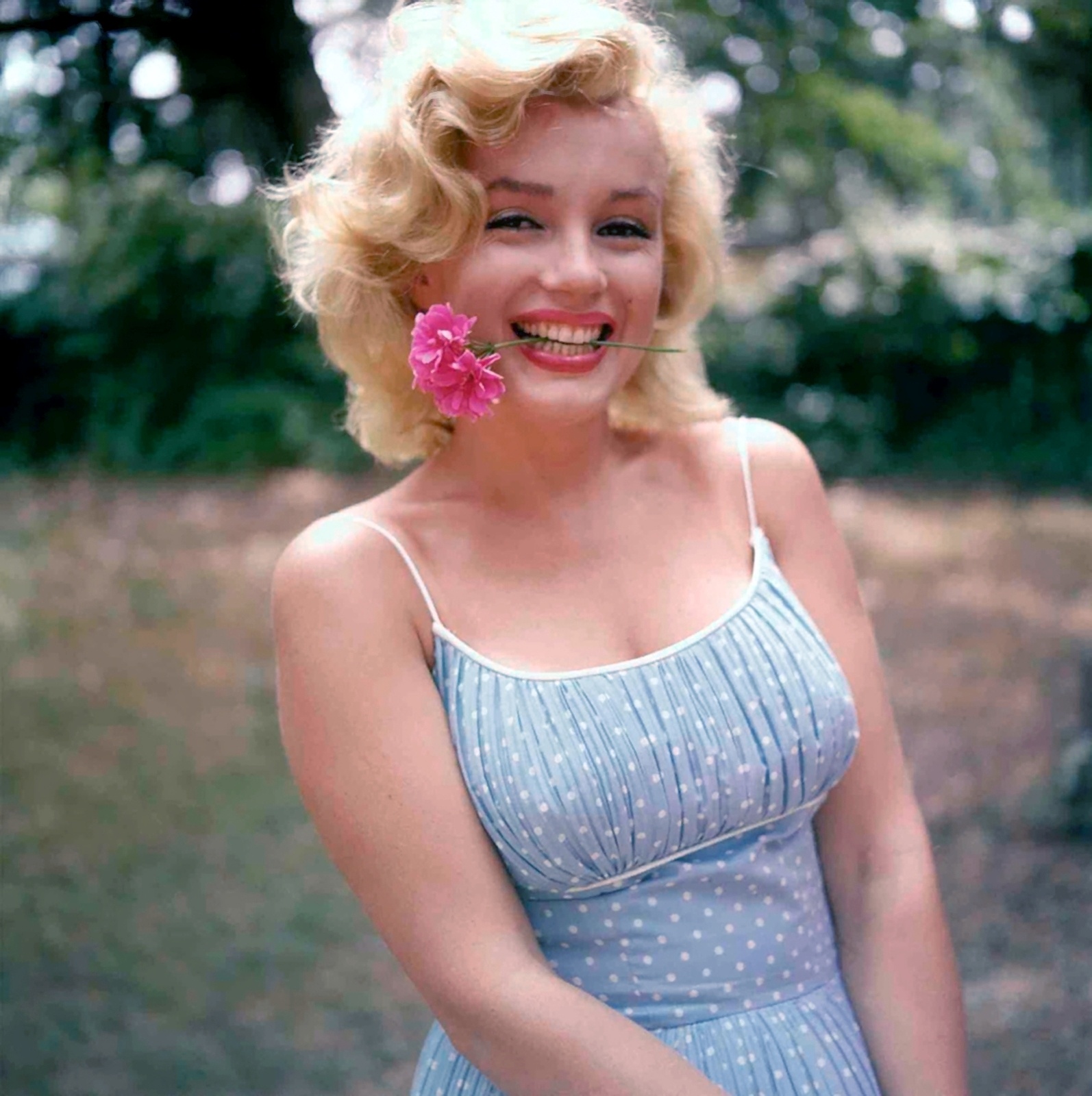 As for my own diet techniques, everything I do reinforces health while still allowing me to have treats that bring me joy! This means I love that single glass of Chardonnay I have every few nights with dinner, but I don't refill my glass once it's empty (well, most of the time I don't refill it!). It means I love kale with fennel and aged cheddar. It means my favorite chaser is a cucumber, lemon, apple juice that I make myself. It means I try to get adequate sleep and adequate exercise … and above all, it means enjoying my life so I can sing better and perform better, and be a better person overall!
But perfection? Forget it. That's what Photoshop is for!!!!
And let's be clear: every image you look at in a magazine has been Photoshopped within an inch of its life. ALL people — even models — have wrinkles, moles, love handles, muffin tops, and dark circles under their eyes.
I think what's most important at the end of the day is that we all try to accept ourselves as we are, provided we take care of ourselves. And what better aid is there for that than music?! You can exercise to it, or play it while you enjoy your healthful meal or your decadent treat.
And music is one of those few things that loves us no matter what we look like!
Music is for every body type! There's room for Adele and there's room for Madonna.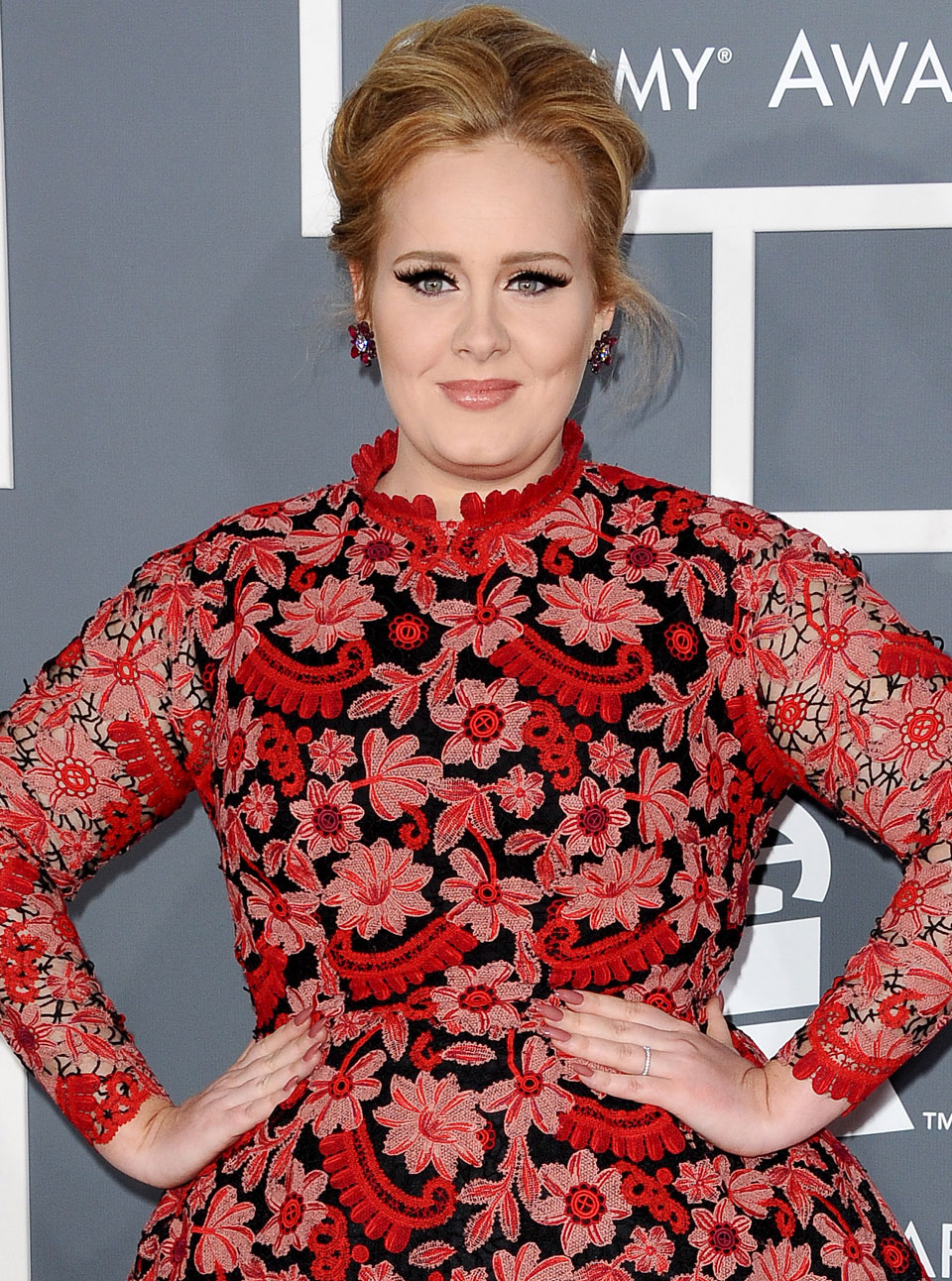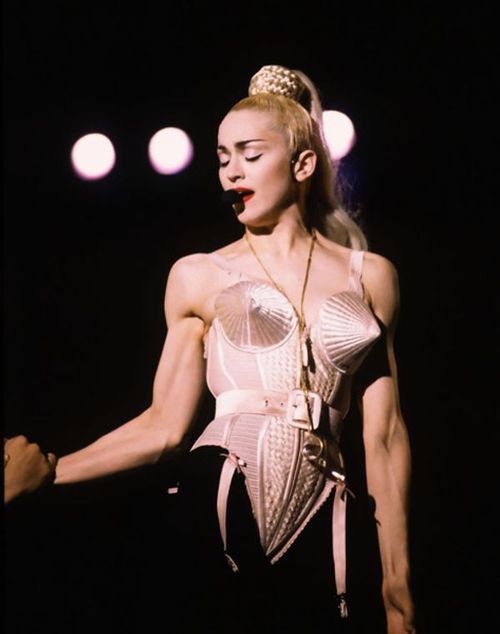 There's room for Cee Lo, and room for Lyle Lovett.
And, best of all, you can love music as a listener fat, thin, pear-shaped, apple-shaped, hour-glass-shaped, tall, short, and everything in between.
Feel free to comment. I ask nothing of you but to love yourself as you are.
xo,
Isabel
Tags: 1960s diet and exercise tips, 1960s diet fads, celebrity exercise routines, health and wellness techniques, Marilyn Monroe exercise tips, Stevie Wonder Sir Duke