As a fan of classic '60s TV shows, I was excited to hear about the reboot of Bewitched, which will be coming shortly, just in time for the 50th anniversary of the original show's debut.
According to my spies (my friend, Merton, and my BFF, ironically, and suitably named Tabitha), the new Bewitched revolves around Daphne, Samantha's granddaughter (whew! That was a lot of names for one paragraph!). This so-called "Daphne" is a single, precocious gal in her twenties who uses magical powers to make her life (not the world, mind you) better.
I'm very hopeful that this remake will capture the whimsy of the original. Merton, however, true to form, is skeptical.  "Reboots can be a horror show," he said to me over drinks last night.  "Don't you remember that Charlie's Angels train wreck in 2009? Those girls couldn't change a printer cartridge without breaking a nail! Farrah must be turning in her grave!" Honestly, I had to agree with him.
I'm also rather confused. Wasn't there a show a few years back called Sabrina the Teenage Witch? Haven't we already mined this territory?
And, quite frankly, can anyone possibly out-charm Elizabeth Montgomery? What a lot of pressure for a young actress!!!
Bewitched isn't the only '60s and '70s gem getting redone this year. A slew of others are getting makeovers as well. Merton practically shrieked when he heard the 1968 sci-fi romp Barbarella would be adapted for television.
The original film was about a sexpot tasked with finding and stopping an evil weapons inventor. Despite initially flopping at the box office when released, it subsequently became a cult classic, largely thanks to its art direction and Jane Fonda's outfits. Designed by the team of Paco Rabane and Jacques Fonteray, they were, and still are, to die for (politics aside, and you Jane Fonda haters know what I mean)!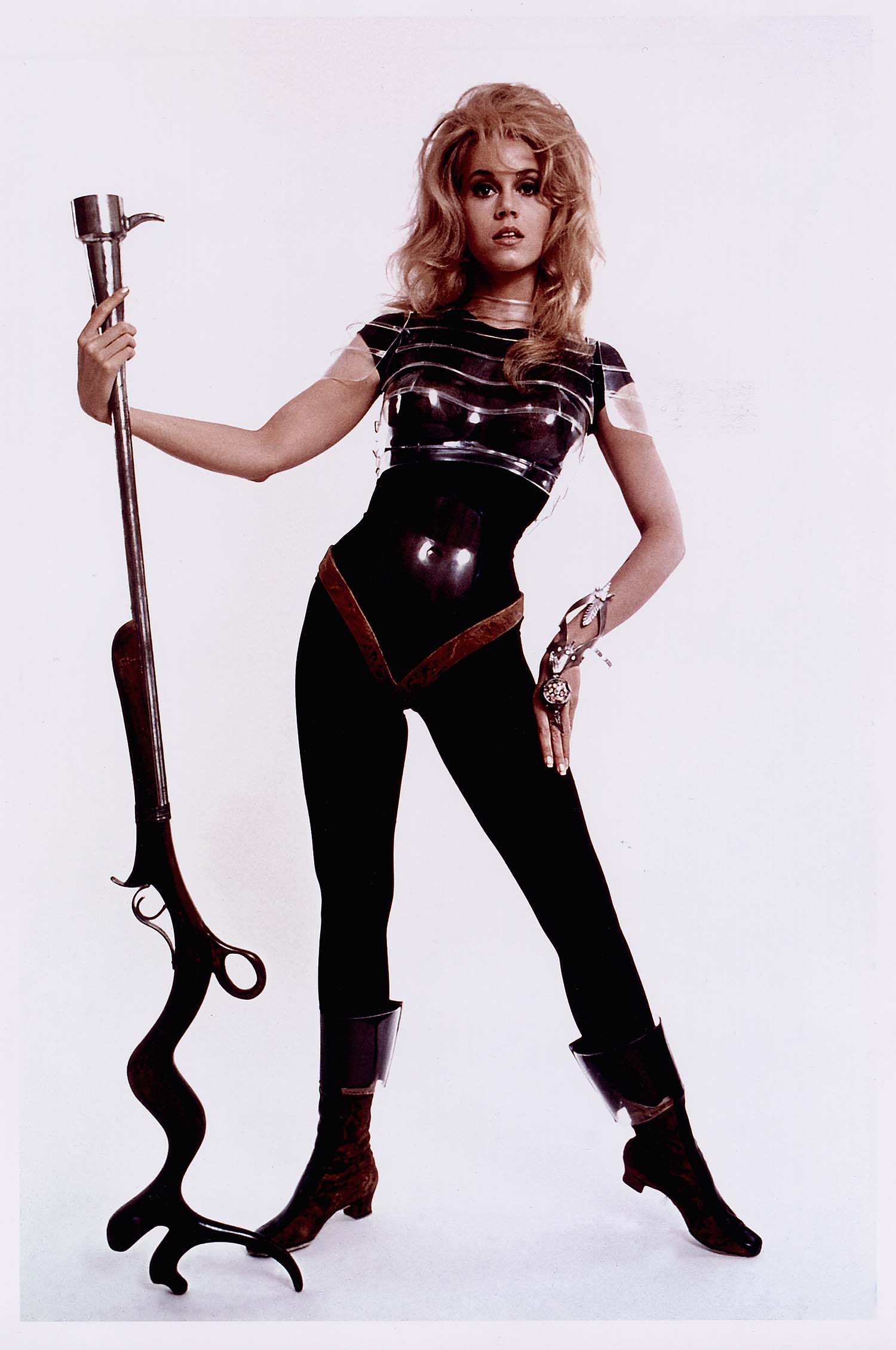 A Barbarella remake has been in the works since the late 1970s, but never quite got off the ground until Amazon Studios picked it up earlier this year. The pilot script for the new show was penned by Skyfall writers Neal Purvis and Robert Wade, so let's hope for some glamour and signature James Bond fun!
Though certainly not as "stimulating" as Barbarella, the Neil Simon/Garry Marshall hit The Odd Couple will also be coming back this year, courtesy of CBS.
The original, with Tony Randall and Jack Klugman, chronicled the many conflicts of two polar opposite divorcees sharing a Manhattan apartment and had a pretty swingin' theme song to boot!
The Odd Couple reboot will star former Friend costar Matthew Perry (who's also set to co-write and produce it) as the slobbish Oscar Madison. The original show was sometimes a bit lacking in the lady department, but word on the street is that the new one will more prominently feature Oscar and Felix Unger's ex-wives and get into the men's dating mishaps, which hopefully will lead to little glimpses of New York City style.
I'm such a nostalgia freak, I know I'll tune in even if the remakes are Merton's predicted "train wrecks." I'm also aware that the remakes aren't really for me or for Merton. They're for a whole new generation of viewers— kids who are the same age I was when I discovered the originals during sick days from school. Wonder if they'll ever bring back Mr. Ed?!
Should they bother bringing back favorite classics? Are remakes ever as good as the originals? When will Gilligan's Island and The Brady Bunch return? What about Love Boat and Fantasy Island? Happy Days? Laverne and Shirley?
Let's talk!
xoxo,
Isabel
Tags: 1960s film fashion, 1960s television, 1970s TV, Barbarella television show, Bewitched television show, classic 1960s film, classic TV shows, Elizabeth Montgomery, Jane Fonda as Barbarella