My love for the graceful and charming Audrey Hepburn is certainly no secret. Not only was she a style inspiration, but she was also a true talent, with an Oscar, five Golden Globes, an Emmy, a Tony, and even a Grammy!
Imagine my excitement when I discovered that Warner Bros. just released a special Blu-ray collection of three of my favorite Audrey gems:  Sabrina (1954); Funny Face (1957); Breakfast at Tiffany's (1961).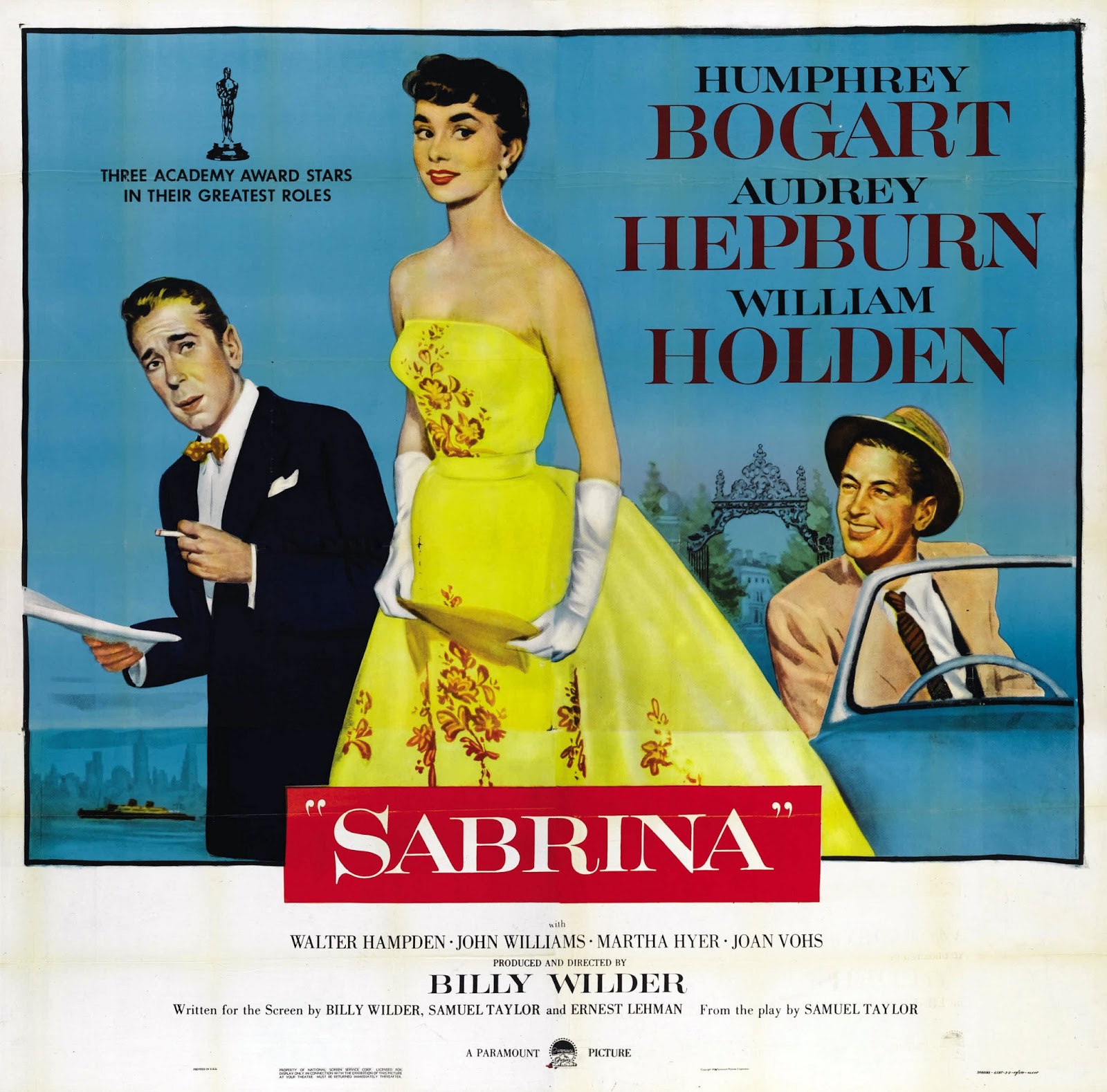 Since Sabrina just happens to be one of my favorite love stories of all time, what better way to celebrate Ms. Hepburn's glorious heyday in the '50s and '60s than to look at some of the reasons I fell in love with it?
Can we talk about the fashion in this movie for a minute? It's pretty much to die for!
Sabrina was much heralded for its high fashion. Edith Head won an Oscar for Best Costumes, but rumor has it that many of Audrey's outfits were created by legendary designer Hubert de Givenchy and chosen by the leading lady herself. This was actually the film that kicked off the life-long partnership between Givenchy and Hepburn.
The Givenchy gown Sabrina wore to the Larrabee's big ball has inspired many  knockoffs. Its drama is increased in the film because it goes against the sleeker, darker style of the typical evening dresses worn at the time.
Mr. Givenchy also designed this simple black cocktail dress, which embodied what would become our Audrey's signature chic gamine look.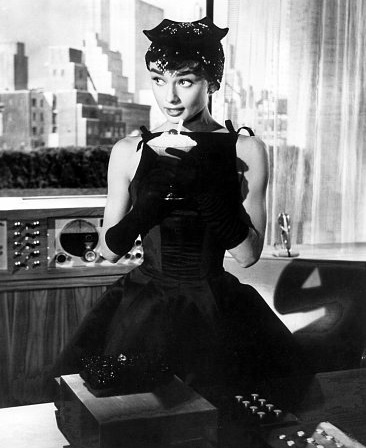 Now that we've hit on the fashion in Sabrina, how about those leading men?
Our girl Sabrina Fairchild certainly had a tough choice to make with these two hunky specimens vying for her attention. What woman wouldn't want to be a point on this love triangle?
Both couples sizzled on screen … and there were some major sparks off screen too! During production, Holden and Hepburn got tangled up in a quick, hot and very public love affair. Bogart was a little less enamored with his co-star, complaining about the number of takes she required as a relatively new actress. Thankfully, like his character Linus Larrabee, he came around at the end (and who couldn't love Audrey?).
While Sabrina was not a musical, I have to mention Audrey's lovely rendition of "La Vie en Rose," first made famous by Edith Piaff. French for "life is pink" (but of course!), it is the perfect way to describe how Sabrina's worldview changed once she spent some quality time in gay Paris. For me, her performance is the delicious icing on this lovely cinematic cake.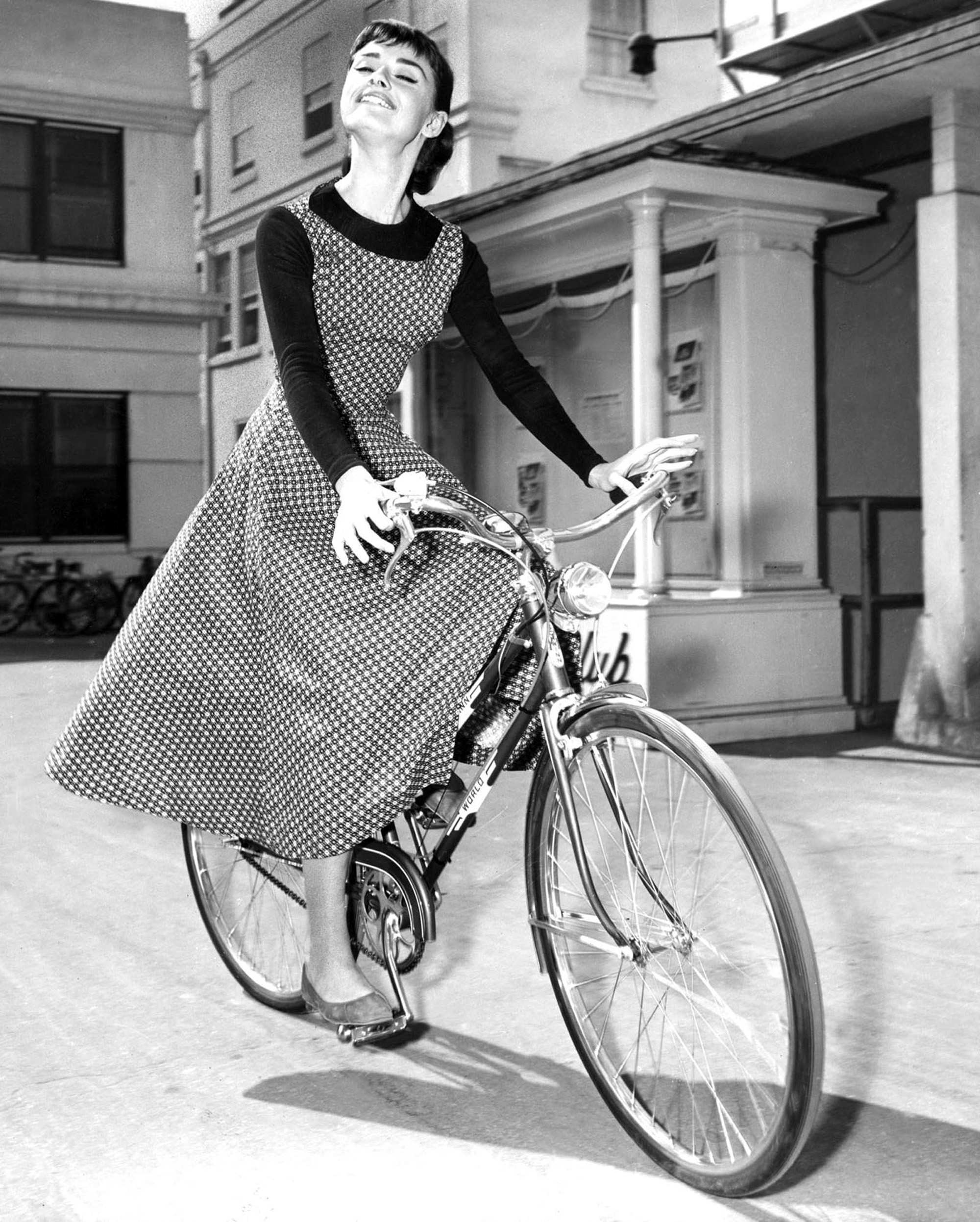 Hepburn earned an Oscar nomination for this film, and it's no wonder! She basically forces us all to fall in love with her. But, of course, isn't it all just in a day's work when you're Audrey?
If you haven't yet seen this film, you must! If you have seen it, you must share your favorite parts … immediately, if not sooner!
xo,
Isabel
Tags: Audrey Hepburn 1950s style, Audrey Hepburn and William Holden, Audrey Hepburn film collection, Audrey Hepburn in Sabrina, Audrey Hepburn La Vie en Rose, fashion in the movie Sabrina, Hubert de Givenchy