At last we've made it to Spring!! For some, this means Kleenex and Claritin, but for singers, it seems to be a great opportunity for them to "jazz" up their costumes.
So, how do bold ladies celebrate the season? Below are some of my favorite shots of singers incorporating a little flowery flair into their wardrobes … plus a few springtime lyrics to get you in the mood.
"The flowers that bloom in the warmth of the sun
Are there to be loved by anyone."
-Aphex Twin
"Every flower's reachin' for the sun
Every petal opens when the day has just begun
Even in the city where they grow up through the street
Every blossom needs the sunshine to makes its life complete."
–Peter, Paul and Mary
"Spring fever, Spring is here at last
Spring fever, my heart's beating fast
Get up, get out spring is everywhere"
-Elvis Presley, "Spring Fever"
Julie Wilson
"Early morning's bright sun shine
It seems a bit different today
Open the window
hear the seagulls
spring is finally here."
— Sub-urban Tribe
I, myself, love a good floral accessory, as you can see from the photo below.
I found that hat in a thrift shop and have it on my dresser to this very day!
I also rocked a flower a la Billie Holiday in my movie Anything But Love. While it didn't help my character, Billie Golden sing any better, it definitely made me feel better as an actress!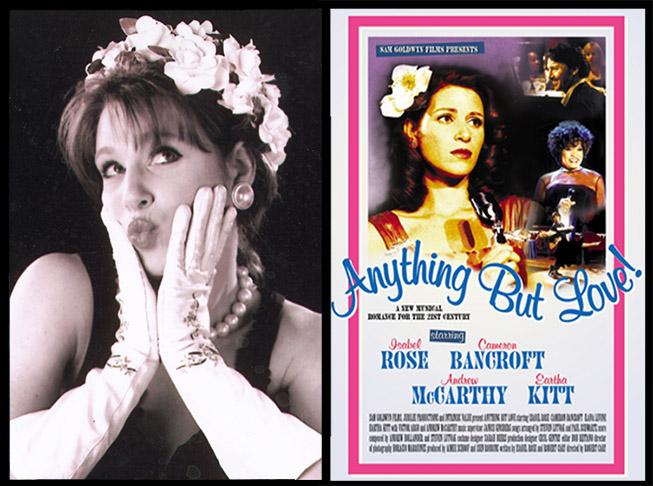 What's your favorite spring flower? Tell me!
xo,
Isabel
Tags: Billie Holiday, Bjork, Flower Fashion, Flower Power, Mitzi Gaynor, Singers Who Wear Flowers, Spring Fashion