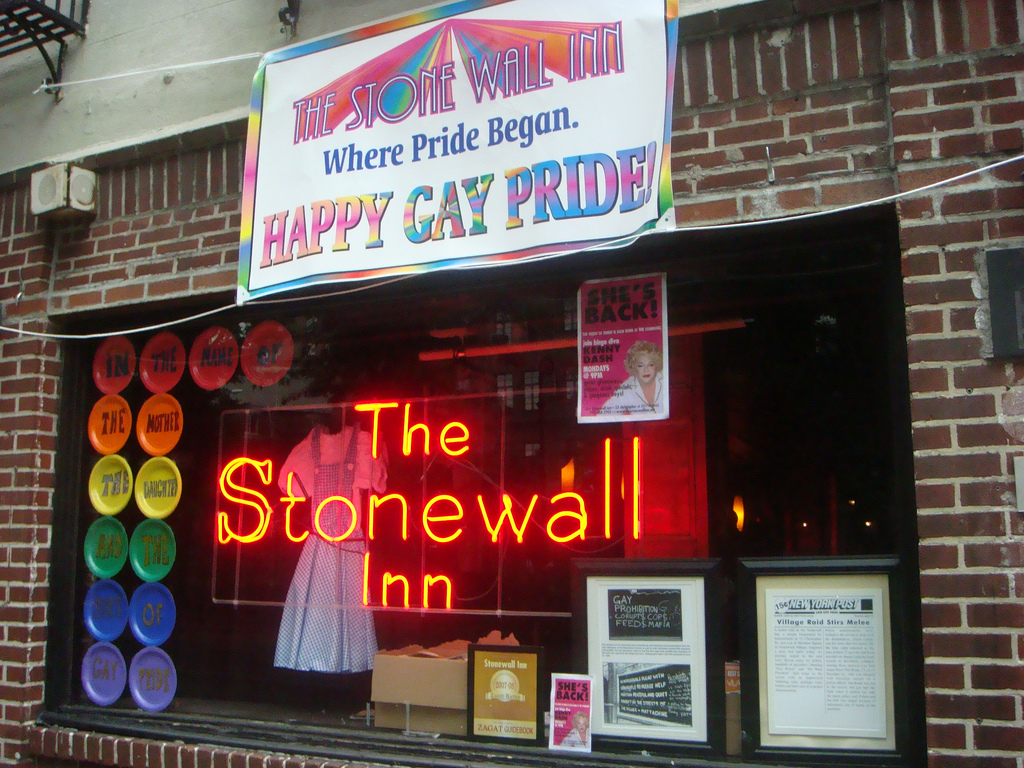 This past week, the legendary Stonewall Inn became an official landmark right here in New York City … just in time for Pride Week! This historic bar provided a safe social space for the LGBT community back in the late 1960s, when –if you can believe it–serving cocktails to the gay community was illegal (!).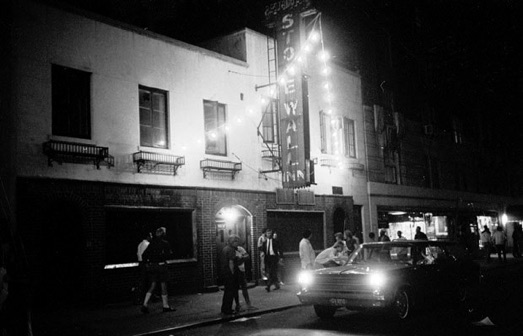 The Stonewall Inn really made headlines during the early morning hours of June 28, 1969, when it was raided by police. Patrons refused to leave the premises, and neighbors, strangers and other members of the community stood strong and rioted for days in order to protest police treatment and fight for better LGBT rights.
The incident gave birth to big organizations including the Gay Liberation Front, The Gay Activists Alliance, Radicalesbians and the Street Transvestites Action and the movement that inspired pride parades across the country, from New York to San Francisco.
And thank goodness for these celebrations! Pride Week is simply one of my favorite times of the year. Honestly, I can't get enough of watching everyone come together to strut their stuff.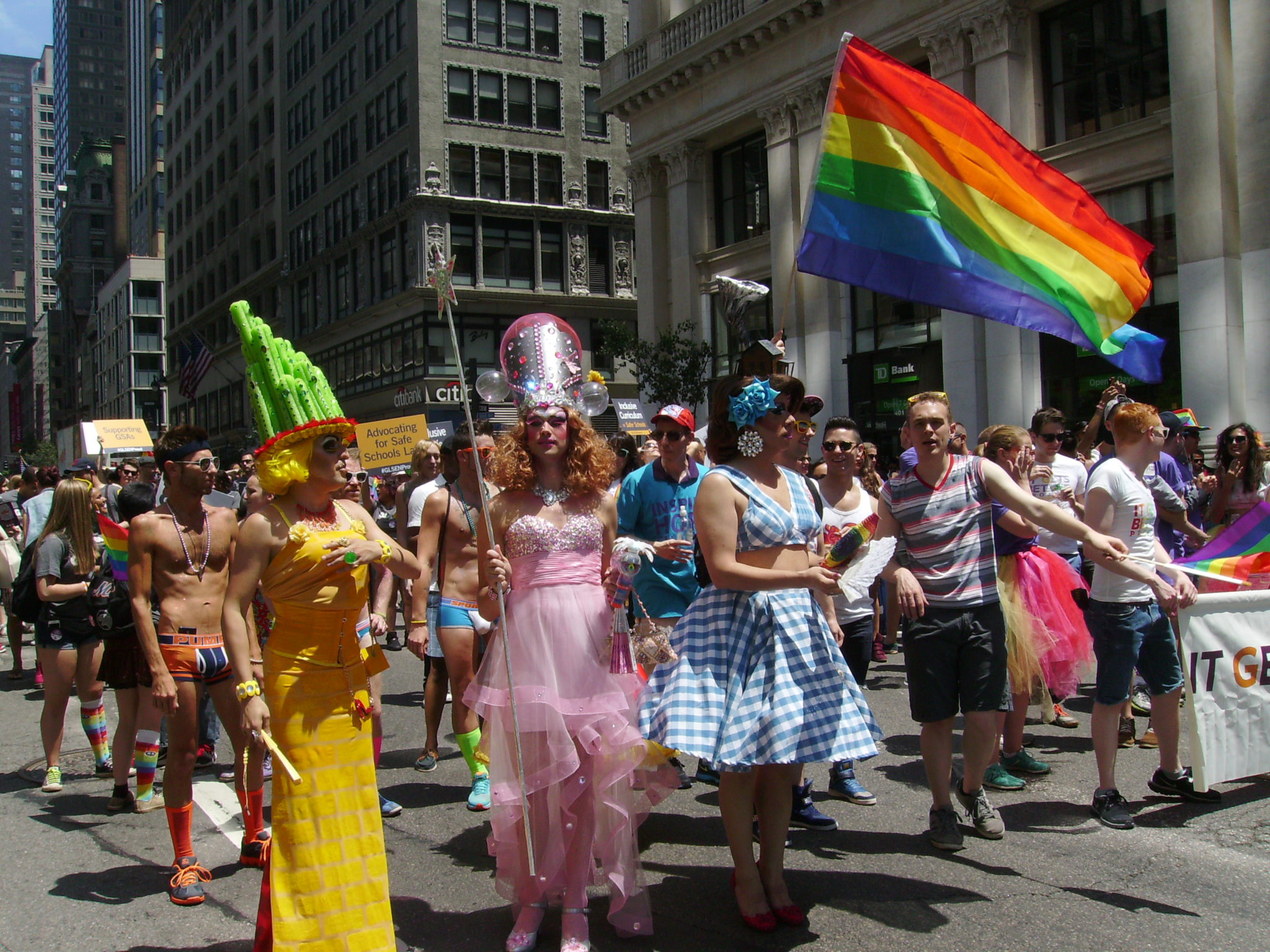 A recent addition to Pride week relates to an obsession that is near and dear in my world:  FASHION!
Rainbow Fashion Week began at the Pride festivities in 2013. It is eight days of shows and parties that showcase the work of of queer designers, photographers, models, make-up artists, stylists, visual artists and even musicians who provide background music for special events.
Rainbow Fashion Week is all about fashion that is, most simply put, "far out."  The designs below should give you a good idea.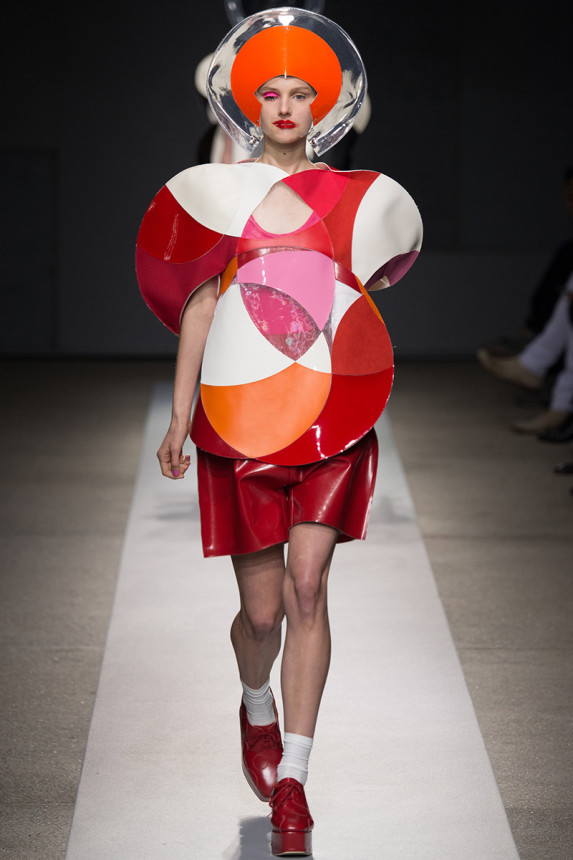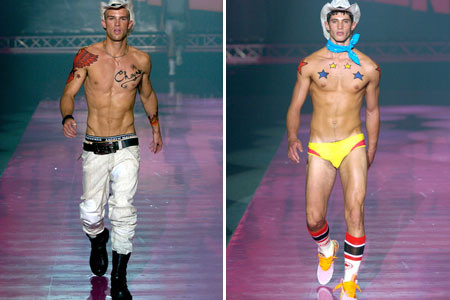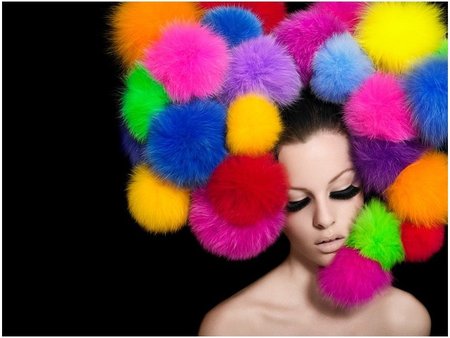 To add to the gloriousness of the fashion, the event is produced by organizations that support anti-bullying, anti-domestic violence, same sex marriage and trans-justice initiatives, not to mention the new equality organization, One Nation Under the Rainbow.
Oh how far we've come!
Last year, I also had the pleasure of working with (and totally crushing out on) three lovely, talented (and hilarious!) dynamos of the LGBT scene: Hedda Lettuce, Paige Turner and Ivy Winters.  We had a blast on the set of my "Trouble in Paradise" video, and I am beyond delighted that we've continued to perform together at live shows and events.  I dare you to watch the video and not fall in love!
So, three cheers to all my LGBT fans and friends! And for those of you straight folks who are still unsure as to why we celebrate Gay Pride, I remind you that, while we certainly all have our own battles to fight, at least we didn't have to worry about coming out as straight! Let's celebrate FREEDOM, JOY and PRIDE for EVERYONE.
xo as always,
Isabel
Tags: Fabulous Fashion, Gay Fashion, Isabel Rose Trouble in Paradise, NYC Pride Week 2015, Pride Week, Rainbow Fashion Week, The Stonewall Inn landmark