When I first heard that the Godfather of House Music himself, Frankie Knuckles, and the hip-as-hell Eric Kupper, had agreed to remix my recording of the Motown hit, "Reflections," –one of the tracks featured on my upcoming album, Trouble in Paradise— I honestly couldn't envision people dancing to it.
But then I heard their version of it, and now I can't conceive of the song any other way! It's available for purchase on iTunes and Amazon if (like my parents) you MUST have it in your collection.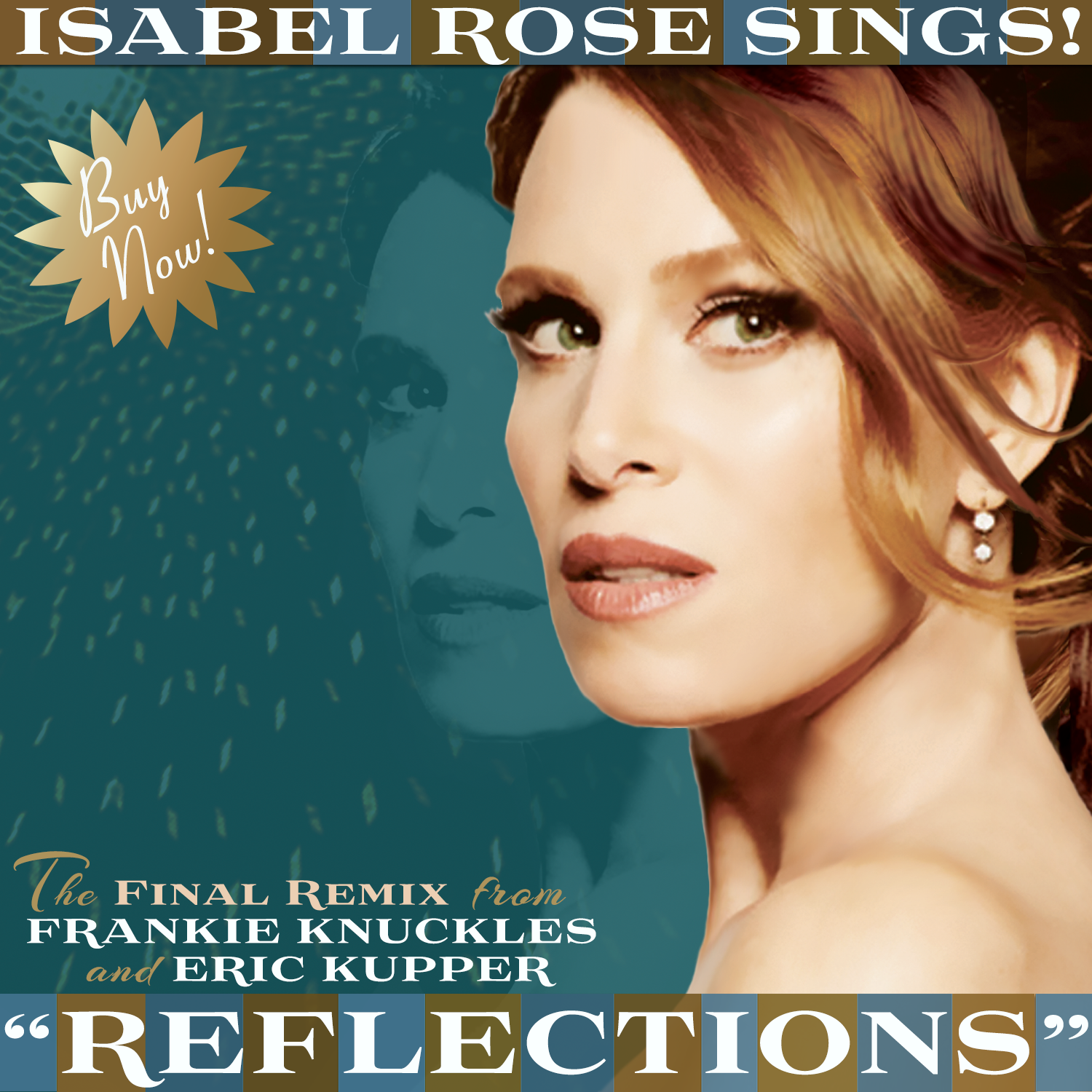 The retro, early-90s sound was seductive, hypnotic, irresistible, and utterly evocative of dancing 'til daybreak at Limelight, then devouring steamed mussels and fries at Florent back when the Meat Packing district still smelled like meat and there were no high-end stores and no High Line and mostly just people who were high.
My managers told me that my PR team couldn't promote the mix without a video to go with it. I had never made an actual dance video, sooo… in case some of you need to make a dance video, I've broken it all down for you.
Step 1: Determine a Concept
After soliciting advice, I decided a GreenScreen shoot would best suit my needs.  This meant that I would be shot against a blank, green background because, for some reason, that's the specific color that's used for these things, which is terrific because everyone knows that redheads go great with green.
The idea was to film me dancing around and looking, in general, mouthwateringly delicious, and then replace the green background with whatever background I wanted, be it a tiki lounge, a tidal wave, or a snippet of elephants crossing the Masa Mara! Sounded great to me: endless possibilities. Hurray!
Step 2: Choose Wardrobe (yay!)
I got together with my brilliant stylist, Lisa von Weise Shaw, and the first thing she recommended was a black and white Tim Ryan fringe bolero. I thought it resembled a dead skunk that had been shredded by wild boars.  Until I put it on… and Glory be to God—it worked!
It seemed even more preposterous to pair it with some cheeky royal blue, fringed Norma Kamali shorts. Guess that's why Lisa is the stylist and I'm just the singer! (Did I mention what a genius she is?)
So. I had one outfit. But a girl like me always needs two. So we revived my dear old friend, the gold Herve Leger dress I wore for a performance at Le Poisson Rouge.
Step 3: Learn Choreography 
I had exactly one rehearsal with Yotam, our choreographer, at which point I realized that I would not master a new genre of dance — "freestyle" — in one session. I told him to find two fetching studs who were freestyle experts and honestly, I took the stress right out of my life.
Step 4: Show Up On Set 
After a few hours in hair and make-up,  I strutted onto the set (well, I strutted as best as I could given the fact that my fake hair weighed about ten pounds and my eyelashes were long enough to have their own social security code) and gave it my best go.
We started shooting at 11.
We finished shooting at 6.
I went home and drank a big glass of Chardonnay … and then the real work began.
Step 5: Post Production
A genius team of editors and "After Effects" designers took the footage we'd shot and worked their insane sorcery despite being restrained by the limited footage of my good side.  (And believe me when I say that you do not want to see my other side, which has, on a few occasions, turned gay men to stone.)
Step 6: Release the Final Product
So… What do you think?
xoxo,
Isabel
Tags: Frankie Knuckles and Eric Kupper Reflections, Frankie Knuckles Reflections, Frankie Knuckles remix video, Isabel Rose Reflections, Isabel Rose Reflections remix, Isabel Rose Reflections video, Norma Kamali, Tim Ryan designer