My dear friend Merton called me up an hour ago and said, "Darling, there's an Imogene Coca retrospective at the Museum of Television. They're serving free martinis to the first 20 people who come. I'm ready. How quickly can you throw on mules and lipstick?"
I told him the truth. I couldn't join him. As tempting as it was, I had a blog post to write. I missed Saturday's post and I certainly couldn't miss another.
"Do you actually think anyone reads those?"  Merton asked. "I mean, other than me?"
"Of course other people are reading the blog!," I said, but I don't think I sounded all that convincing because Merton added, "Your parents don't count."
I said, "Does Tabitha count?" and Merton answered, "You should probably know that she only reads them if they're about her."
I told Merton there was no need to be hurtful and he said, "I'm just trying to be helpful, cherie. Besides, your need for validation isn't very chic."
I told Merton to call someone else to be his babysitter and set about writing my post, which was about hemlines, but the more I researched, the more Merton's words gnawed at me.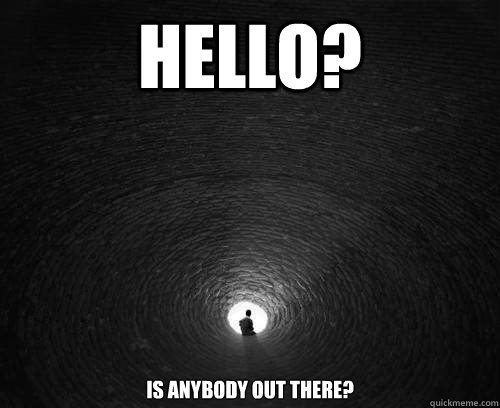 Is anybody out there? And if they are out, do they care? (I mean, other than my parents?) And is wanting an audience really wrong?
The last question is easiest to address. I know that some people think artists are self-indulgent. Take my frenemy, Sheri (who wanted to be a singer herself back in our college days but between you and me she didn't have the grit to stick it out and instead married a super rich bore and now she's miserable and stuck with four kids and pretends to be supportive of me but she ISN'T, which you're about to discover) —anyway, Sheri always says things like, "Your need for an audience is really quite immature and self-centered. Ever since I started studying yoga with Sri Shivayondravashalaladingdong, I've realized that I don't need to be witnessed to be whole. You really should try volunteering. Then you'll see that the whole world isn't about you. And I mean that constructively."
Okay. So first, if you're reading this, Sheri, I just want to know that you don't ever have to invite me to another one of your hateful cocktail parties in Darien ever again.
Second, I want to say that it's NORMAL for an artist to want an audience! It isn't a sign that you're an egomaniac or that you need more attention because you're sad, had an unloved childhood, are damaged goods, blah blah blah. Artists want to engage. They need to express themselves. And guess what? There's nothing wrong that!
Which leads me to the issue of why I'm writing this blog even IF no one is out there except my parents and Merton and Tabitha (when the posts are about her). I'm writing this blog because I'm passionate about sharing my delight in all things nostalgic and fashionable and musical and glorious and sequined and eye lashed and lacquered and pretty. I'm writing because I believe in the prat fall and cream pies in the face and Sid Caesar and Laugh In and Charo. I'm writing because The Love Boat theme song makes my heart go pitter pat and I'm a sucker for witty repartee and a great horn arrangement.
So now you know it. I hope Merton is happy at his Imogene Coca love-in. I wish I could be in two places at once, but I can't. I'm with YOU.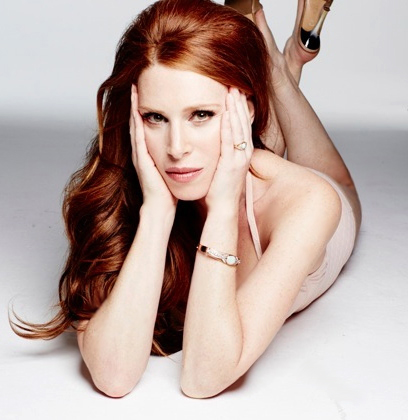 xo,
Isabel