Isabel live with Clifford Carter and Paul Nowinski – February 2014, NYC
Ah, Valentine's Day… a controversial holiday at best. It makes some people depressed, others jealous, and a few deeply stressed as they try to figure out the perfect plan for their partner. Some people end up buying their own box of chocolates and binging; others can't go into Walgreens without bursting into tears at the sight of a stuffed puppy holding a heart-shaped balloon.
Let's make this holiday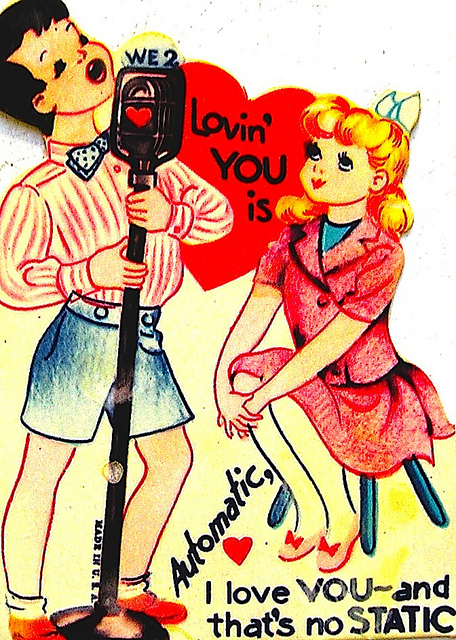 more personal. Let's make it about US.
I mean it sincerely when I say that each and every one of you is in my heart, today and everyday. Having this community of like-minded friends makes my life better. It fills me with joy and passion and if that isn't love, I don't know what is!
I wanted to create something special for you, my Valentines; something that was sassy, swingin' and an overall joyful expression of how I feel about you. I didn't want to go sappy or ballady or angsty on you. I just wanted something that we could all enjoy together and that you, in turn, could potentially share with a loved one.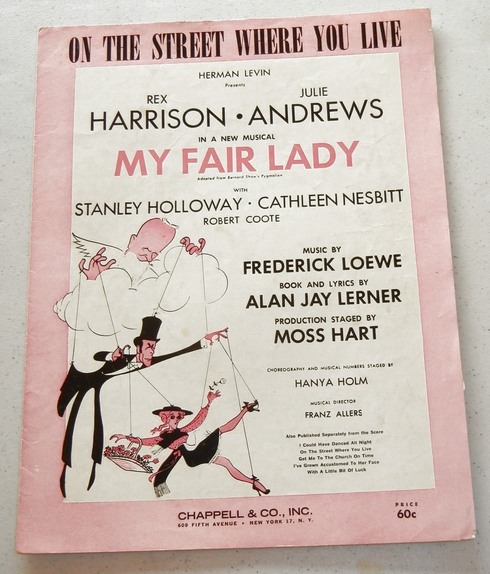 So I called my dear colleagues, Clifford Carter and Paul Nowinski, and we went into a black box  with a few charts, a video camera, a piano and double bass and a lot of love in our hearts.
I ultimately chose to record Lerner and Lowe's classic On the Street Where You Live from the movie and Broadway show My Fair Lady. The song was originally written for a male character to sing which made it all the more fun to tackle. (To tell you the truth, I always felt the song was a little stalker-ish, but when I pulled it out of context and hipped it out with a tasty groove, the song took on a life of it's own!)
The goal was to make something for you that was spontaneous, unrehearsed, free-spirited; 
something that came straight from my heart to yours, imperfect but full of passion. Luckily, the camera caught it all — the good and the messy — which was the whole idea. It was a true collaboration, as all things made with love need to be.
Happy Valentine's Day!!!!!
xo,
Isabel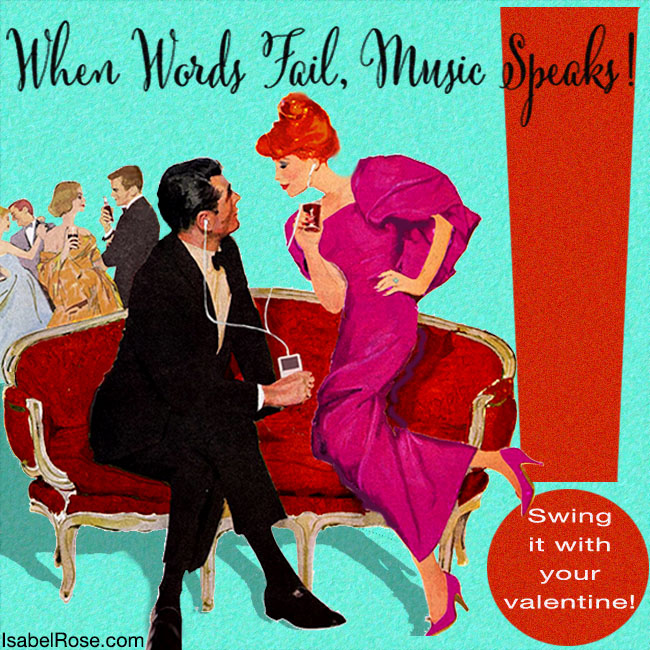 Tags: classic love song, How to cope with Valentines Day, Lerner and Loewe, On The Street Where You Live, swinging love song, Valentines Day Song, Vintage Valentine's Day Cards