Yesterday was one of those relaxing rainy Saturdays where you really have no choice but to throw yourself down on a sofa, snuggle up under a quilt and watch an old movie.
I had wanted to watch "Gigi," which I haven't seen in ages, but I couldn't find my DVD (and actually wonder if my friend, Merton, stole it), and it also wasn't on apple TV (I want to know why!). Anyway, I had to chose a film from my own collection that was agreeable not only to myself but also to my weekend house guests and that film, after lengthy debate, was Singin' In The Rain.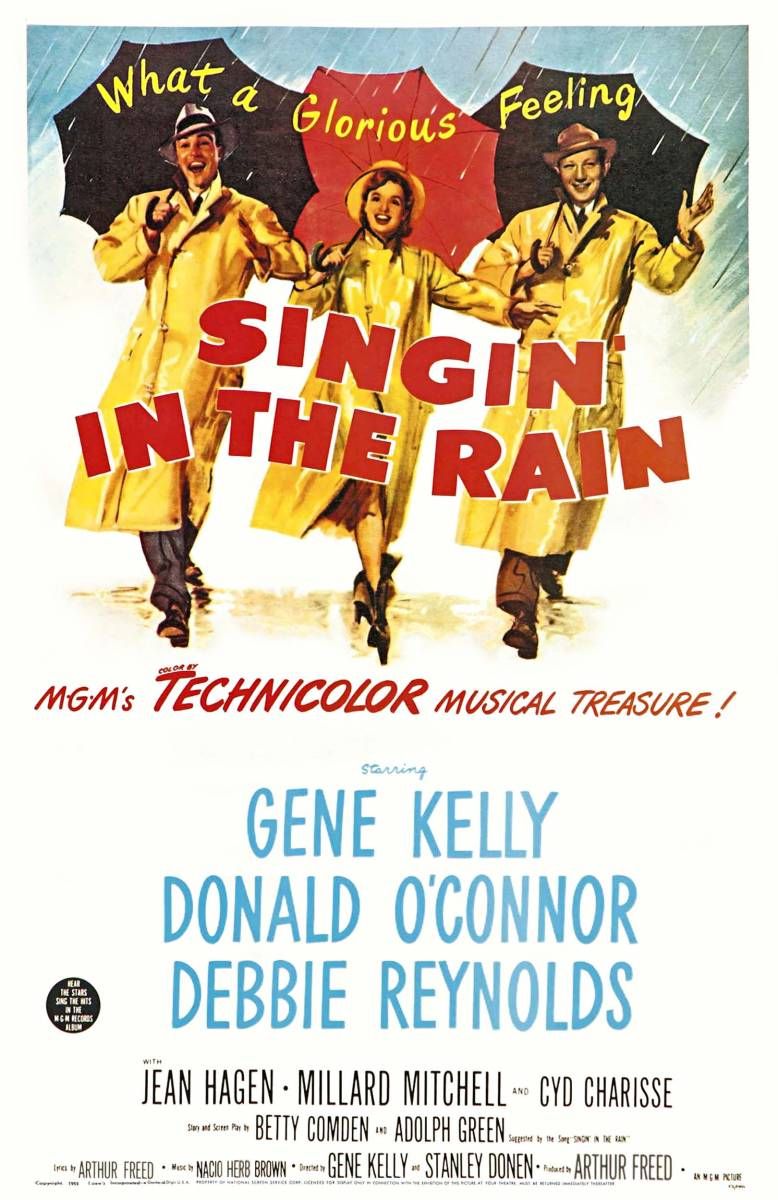 Let me start by saying that I've seen Singin' In The Rain about 3 dozen times. Maybe more. I thought I knew every single line but when I watched it yesterday I fell in love with it yet again and that's because I found even more to love about it than the other 36 times I've viewed this masterpiece of American cinema.
Here are just a few reasons I will never tire of watching it.
1. Gene Kelly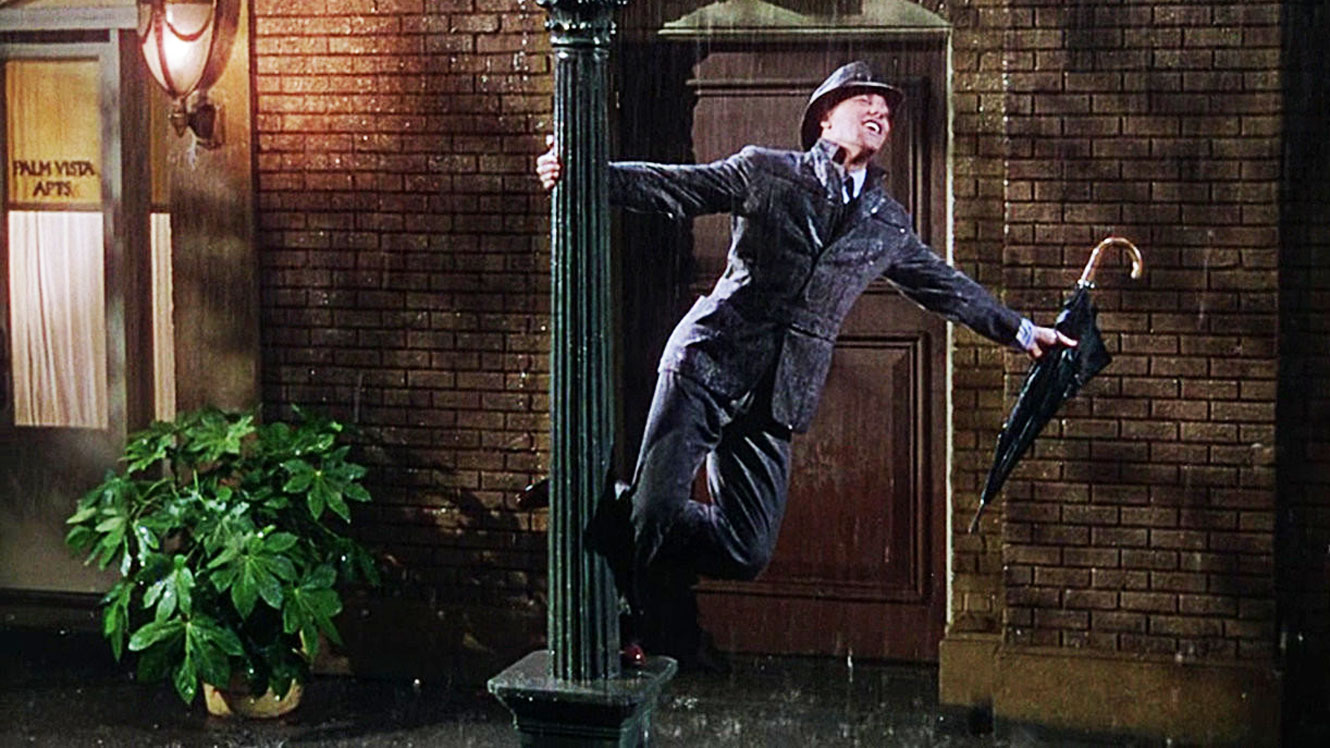 2. Gene Kelly and Cyd Charisse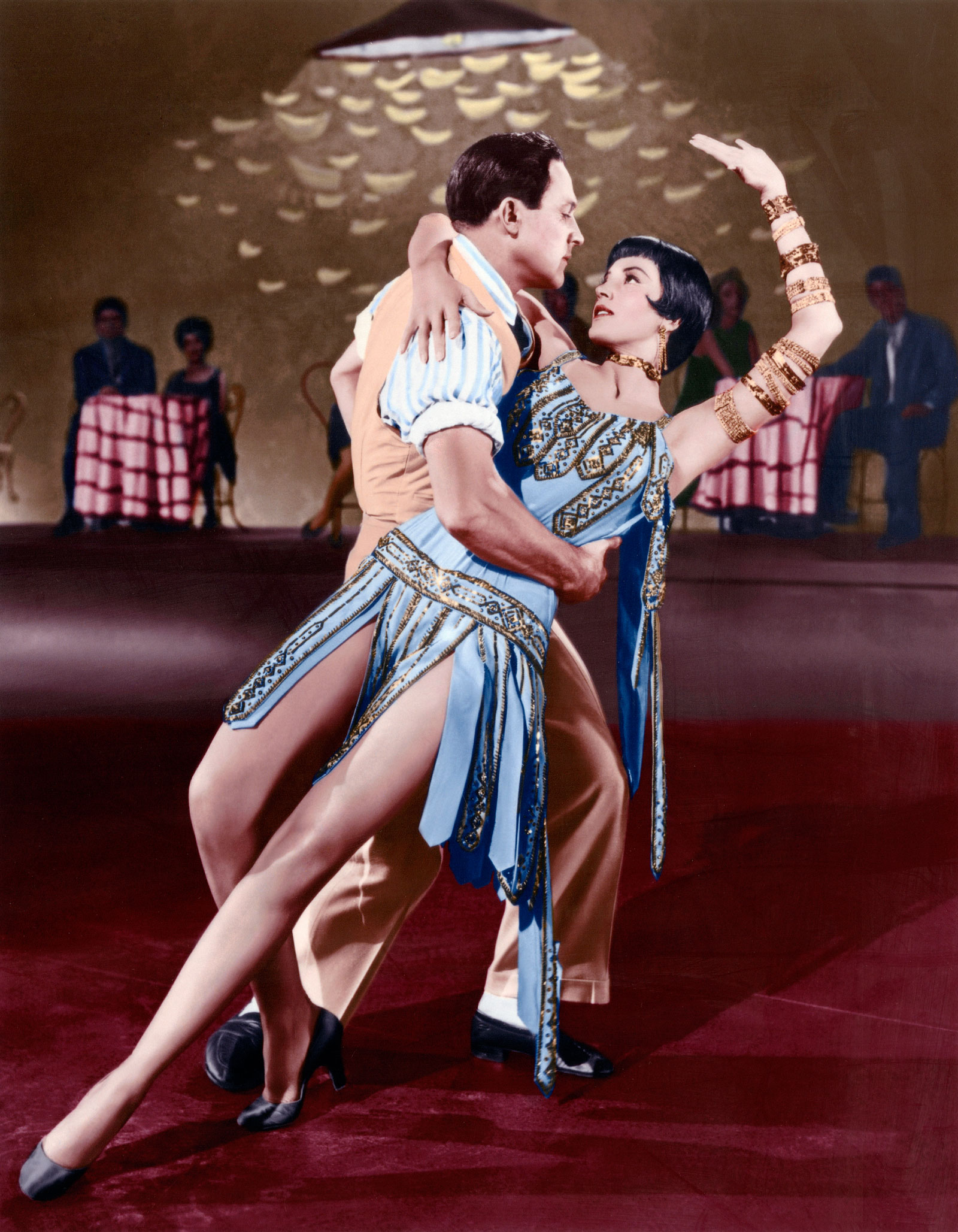 3. Gene Kelly and Donald O'Conner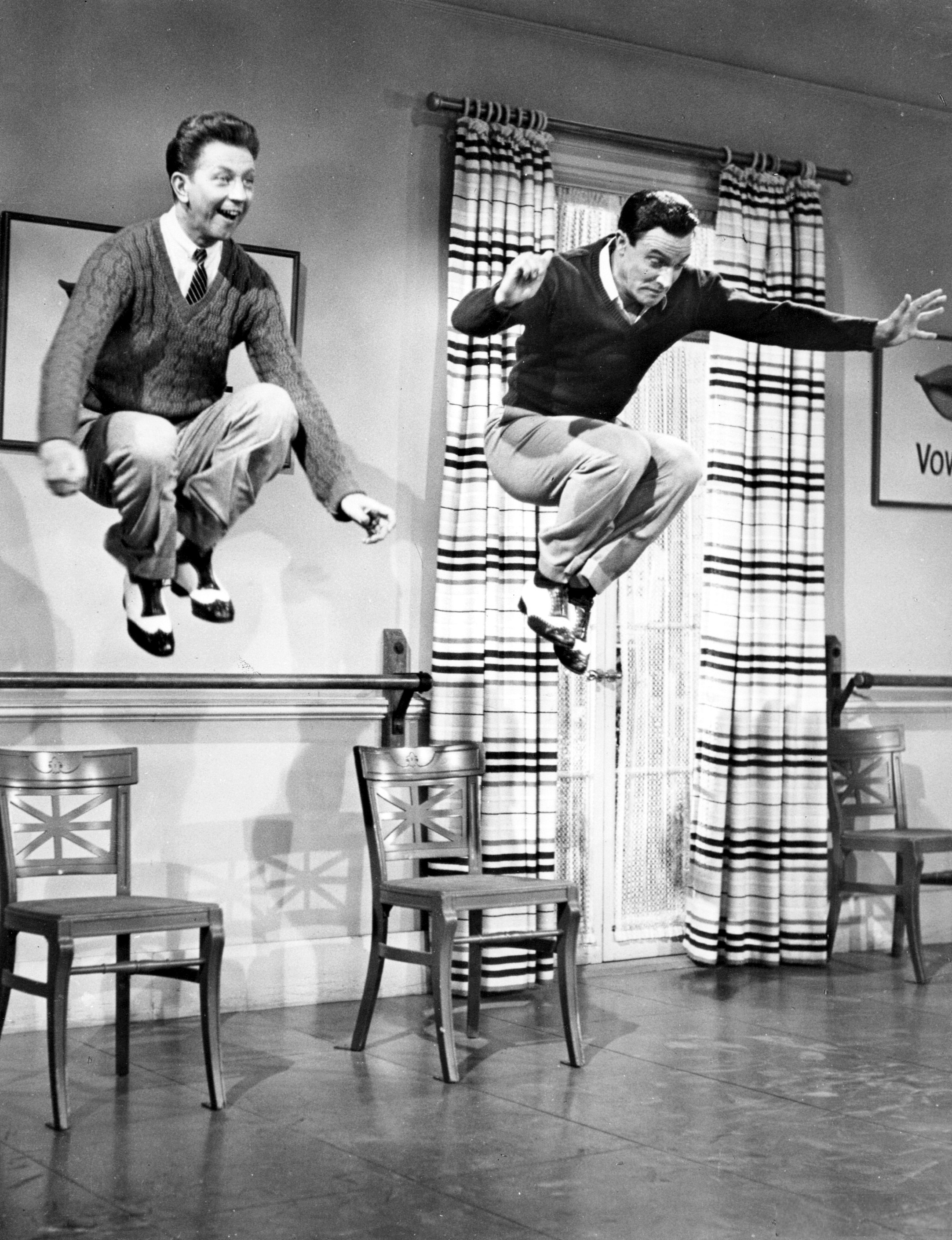 4. Gene Kelly and Jean Hagen (as Nina Lamont)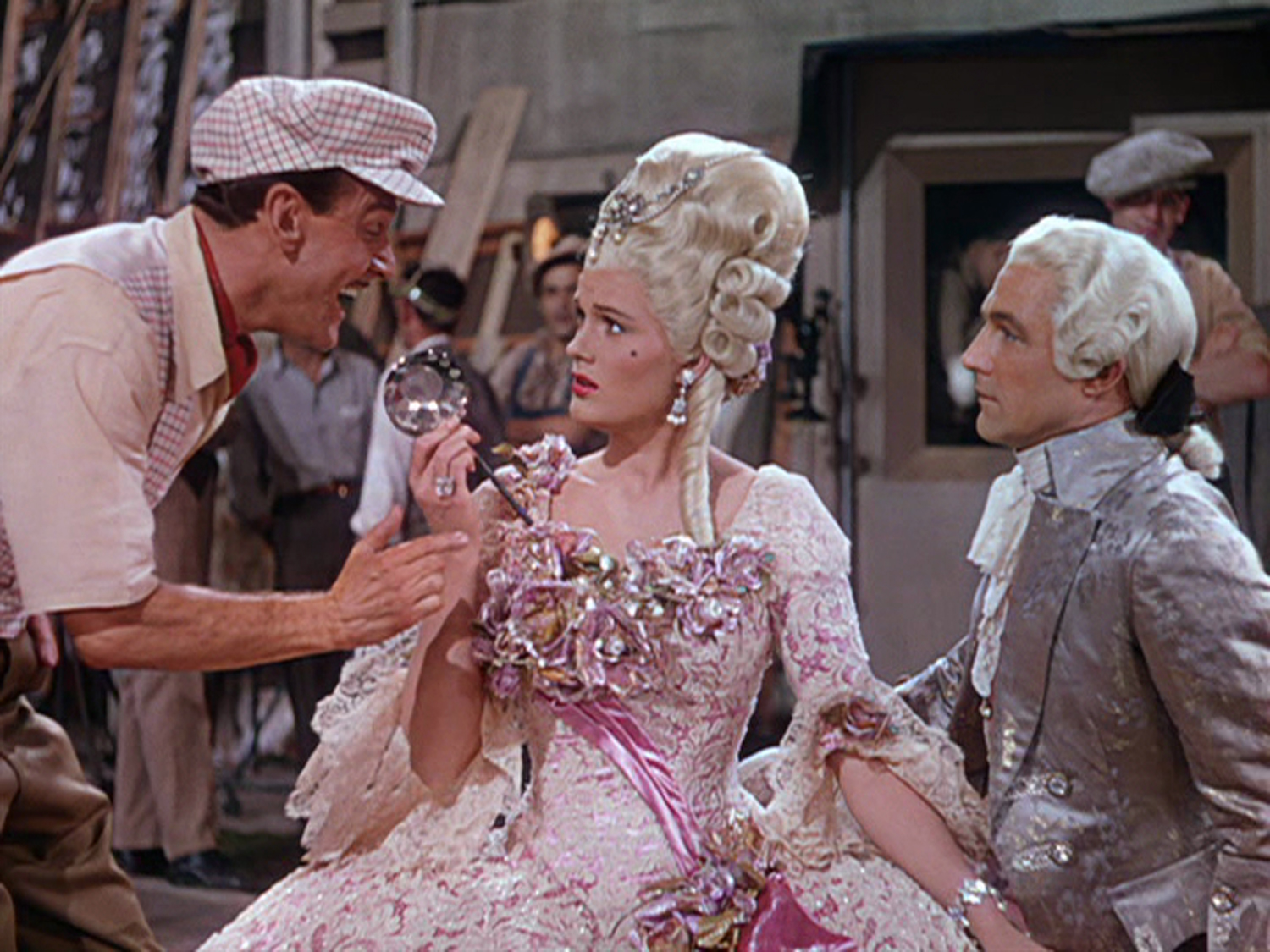 5. Debbie Reynold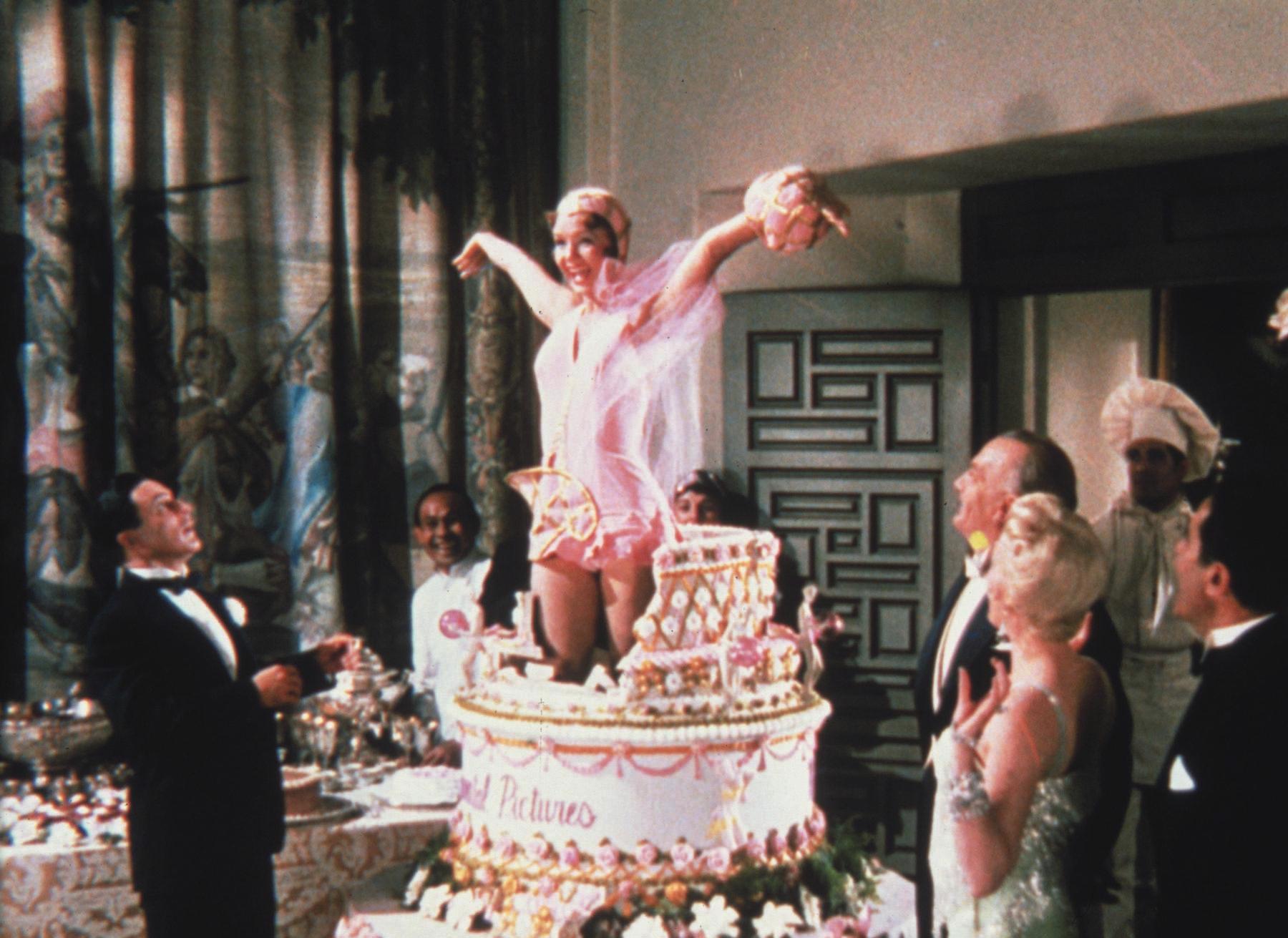 6. Gene Kelly, Debbie Reynolds and Donald O'Conner all together.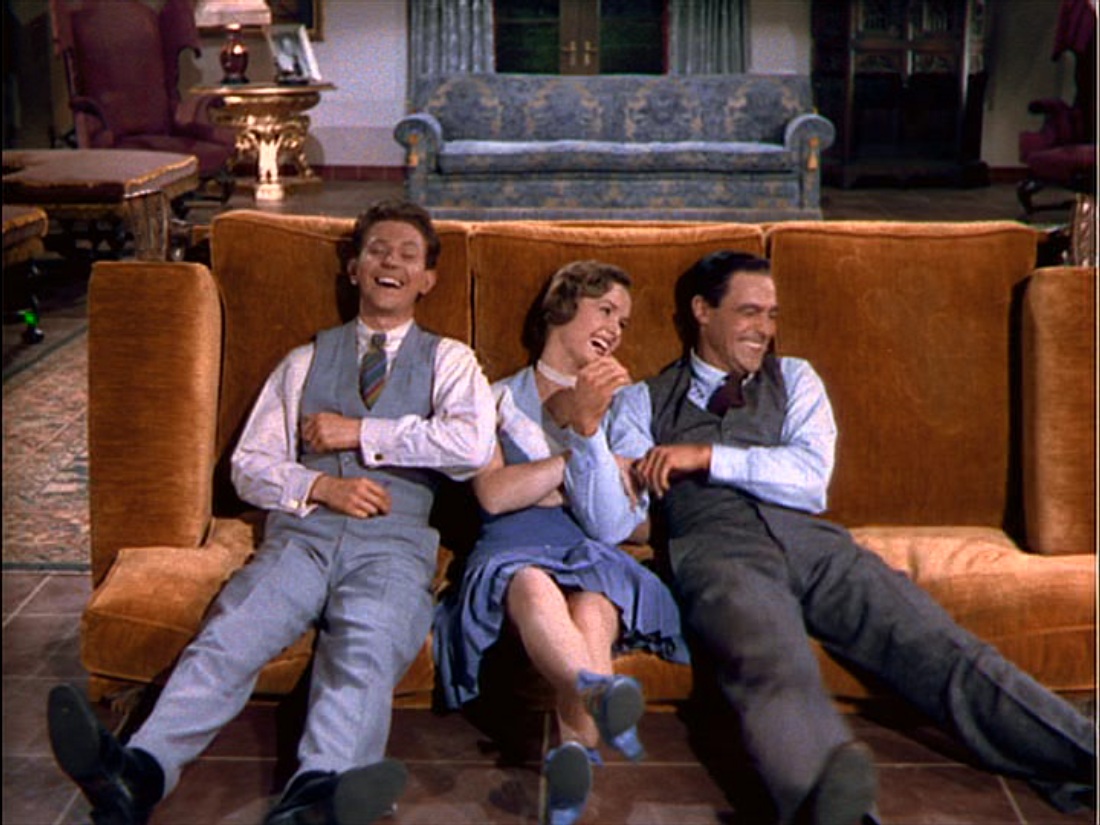 7. Make 'Em Laugh makes you laugh. Every time.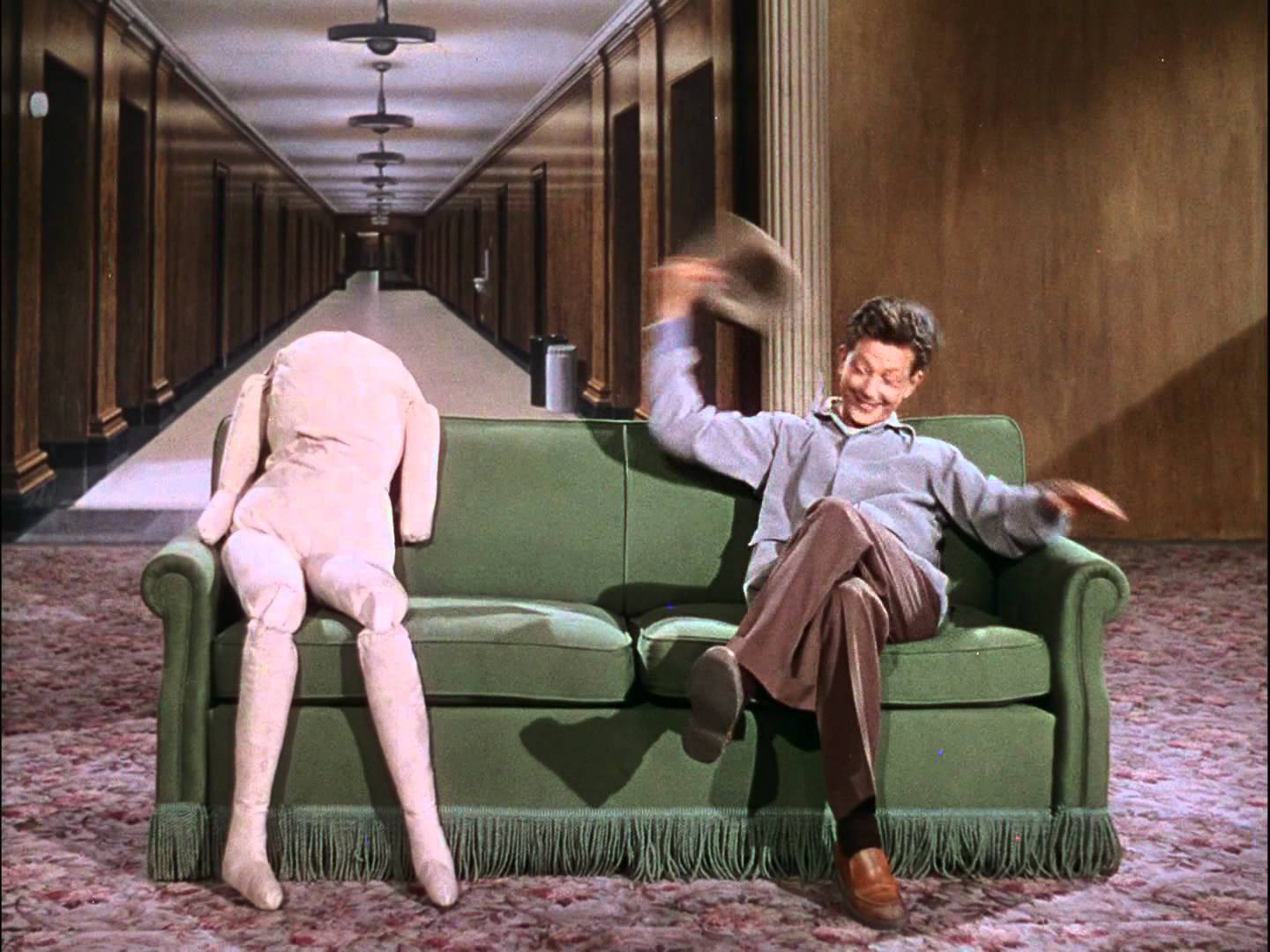 8. The colorful sets.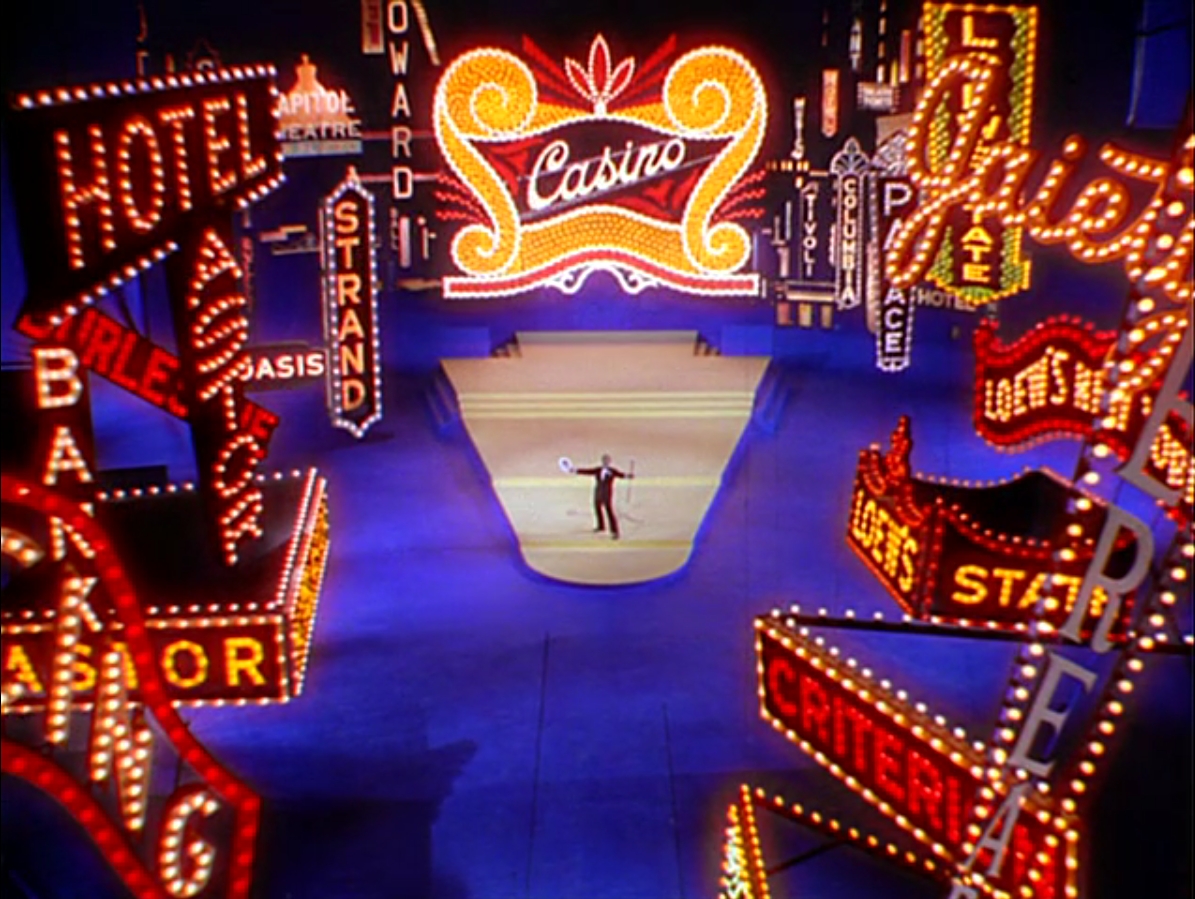 9. Walter Plunkett's costumes.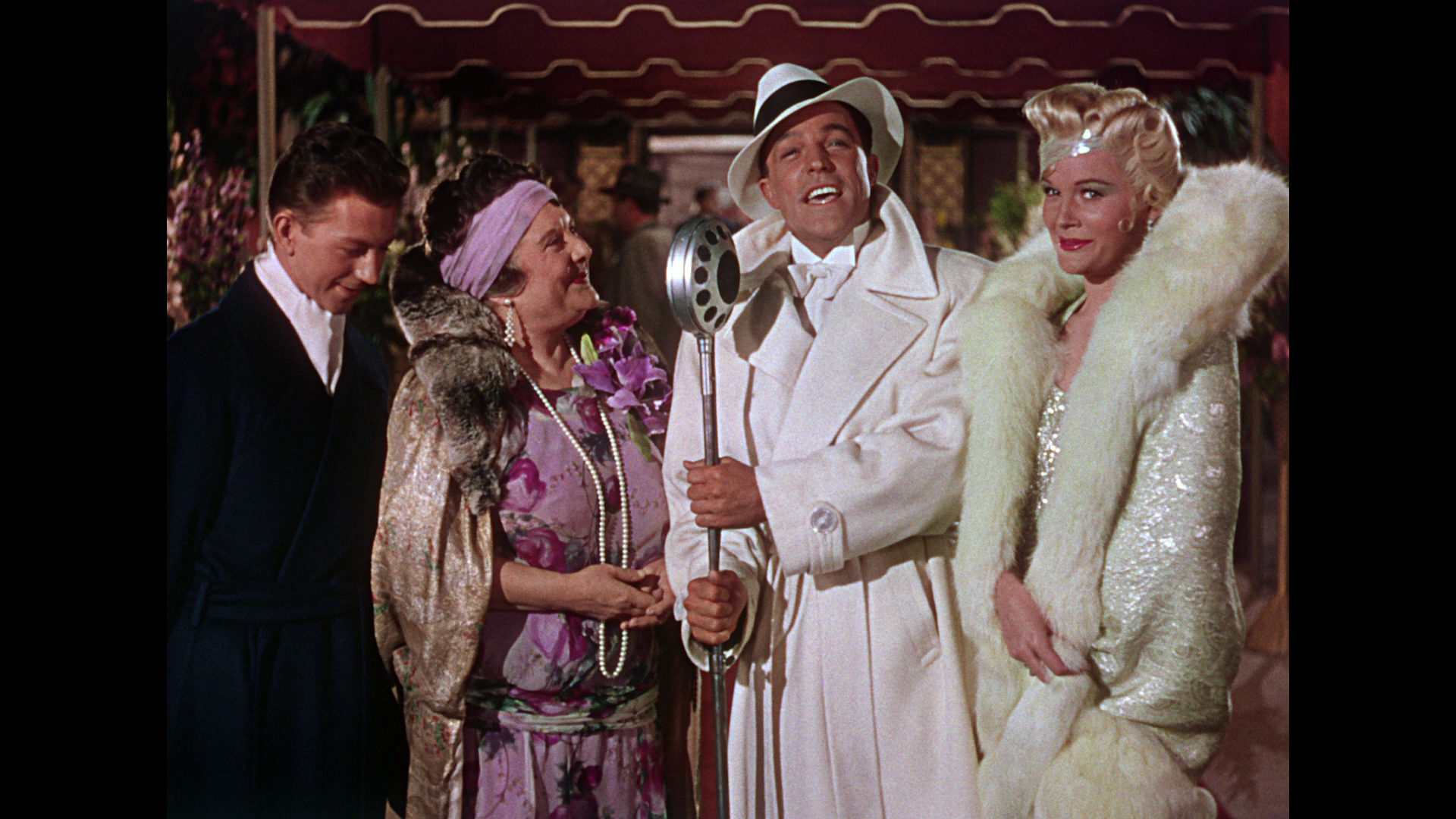 10. The hilarious one liners created by Comden and Green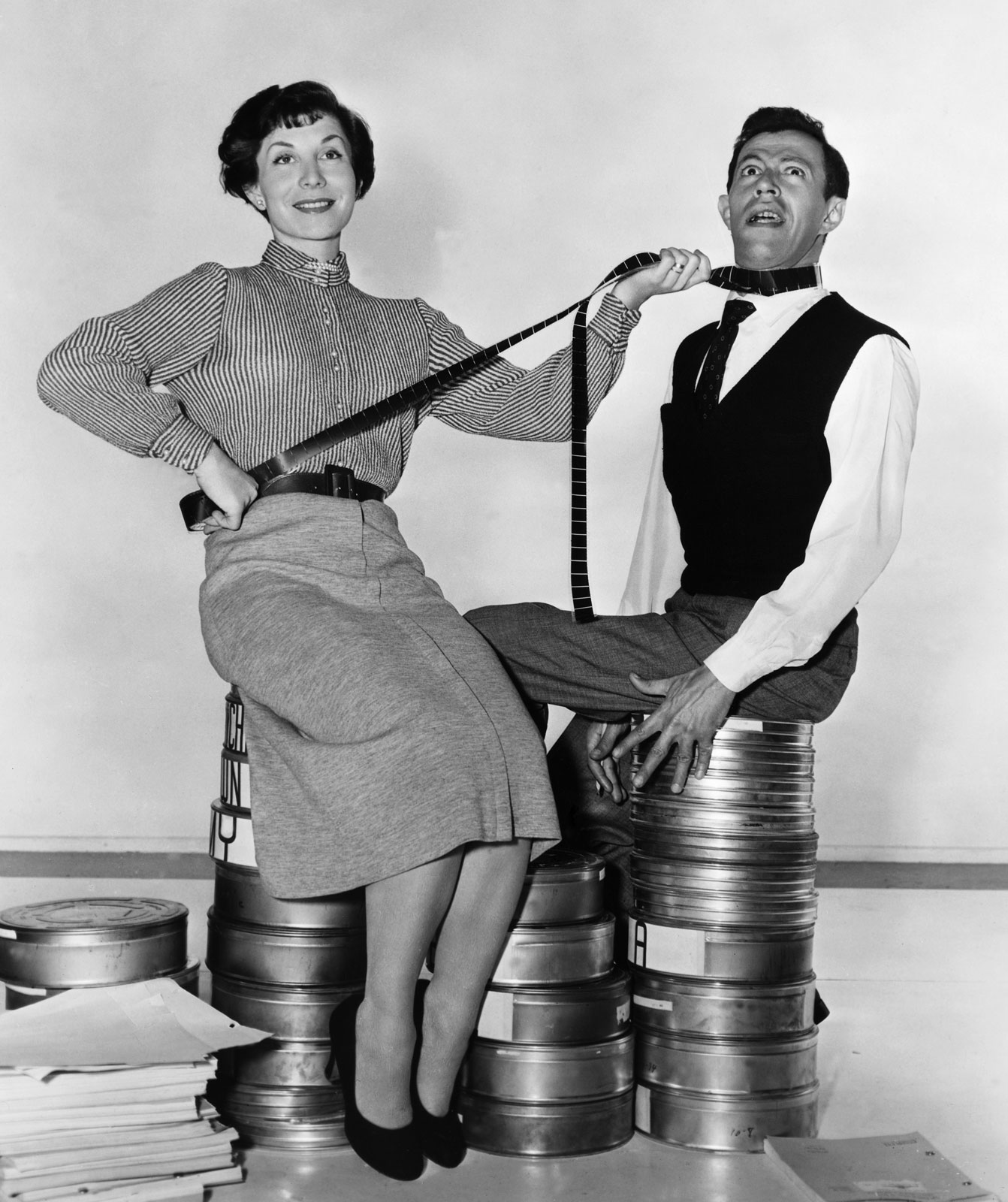 Now I'll give you some trivia that's too good not to pass along.
The film is about Debbie Reynold's character getting credit for dubbing Jean Hagen's character. Ironically, in reality, Jean Hagen dubbed Debbie Reynold's speaking voice in the scene's where Debbie Reynolds is supposed to be dubbing Jean Hagen. So try to follow this: you have Jean Hagen dubbing Debbie Reynolds dubbing Jean Hagen. And when Debbie is supposedly dubbing Jean's singing of "Would You", the voice you hear singing actually belongs to the completely uncredited Betty Noyes. How's that for a little irony!
A little more trivia: Donald O'Conner smoked 4 packs of cigarette's a day.
I could go on but I'd rather hear from you. Why do YOU love Singin' In The Rain??? If you've never seen it, why haven't you? What film do you wish I would write about? Please leave a comment. I truly love to hear from you.
xo,
Isabel