There's always drama behind the scenes. Always. One of your backup girls has broken up with her boyfriend and can't sing because she's too grief stricken; your guitar player sprained his ankle jumping off an amp at the gig the day before yours; the zipper on your costume breaks and you can't find safety pins; the booking agent who's going to make your career dreams come true texts that he can't make it. You get the idea.
All of these are manageable and surmountable. Even not knowing your lyrics is surmountable. You have two choices: bring the lyrics on stage with you, or scat your way through it and hope no one notices.
But something happened to me that almost wasn't surmountable: I got viral laryngitis one week before a show.
What, exactly, does that mean?
It means I literally could not produce sound. I'm not exaggerating. I hoped it was psychosomatic, but it wasn't. It was a virus. I had been around an acquaintance two weeks prior who had it and I caught it. So there I was, one week before show date, and my vocal chords were too swollen to allow even the littlest squeak out.
Naturally, I ran to my voice doctor. She scoped my vocal cords and reassured me there was no hemorrhage, but she did affirm that the cords were terribly swollen. "Nothing that steroid injection won't cure!" she said with a lovely smile. Then she sent in a very stern, white-haired nurse who commenced to slap my bottom with all her might and jab my left butt cheek with what felt like an Olympic javelin.
Nothing happened. The swelling, if anything, got worse. I couldn't even ask for coffee at Starbucks!
We carried on with rehearsal and I got a second steroid injection. I had costume fittings. I had dance rehearsals. I ran through the show without uttering a note in order to give the band a chance to feel out the set.
But on the Thursday morning before my friday show, I still couldn't speak, let alone sing.
I had to do something major; something unprecedented; something earth shattering –because canceling my show was NOT an option. So I texted my friend Tabitha, who has a solution for everything, and Tabitha texted back: You need to see Dr. Bond, my shaman.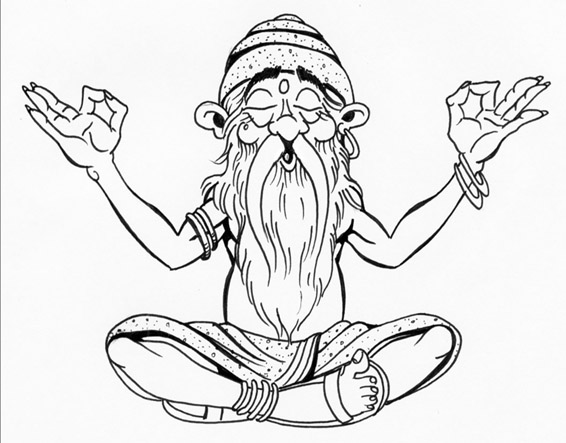 Tabitha booked an appointment for me and texted that Dr. Bond would see me immediately. So I did what anyone in my predicament would do: I hopped onto the N/R subway to see a shaman.
I didn't know what to expect when I showed up at the beautiful office on Madison and 61st Street (conveniently located across the street from Barneys!).  I was skeptical but praying for a miracle.
In walked Dr. Bond: a handsome middle aged man dressed in a beautiful suit. He had great energy and a sexy middle eastern accent.  I trusted him immediately.
He told me to lie down on what appeared to be a massage table and then he laid his hands on my throat.
He worked on my throat and my neck and head and shoulders for about an hour without saying a word, and then he worked on my digestive tract and my legs and back.
Three hours later, I stood up from his table and thanked him — in full voice!
"You may need to come back later," he said. "The swelling may return."
And it did.
So I returned to Dr. Bond (the Shaman Across from Barneys, as I think of him now) and he set to work for another hour. About 50 minutes into that hour he told me to hold on tight and take a deep breath. Then he did a chiropractic adjustment to my upper cervical spine that released a torrent of energy through my entire body. I felt a huge lump move away from my throat and when I opened my mouth, my voice came out more clearly than I've ever heard it.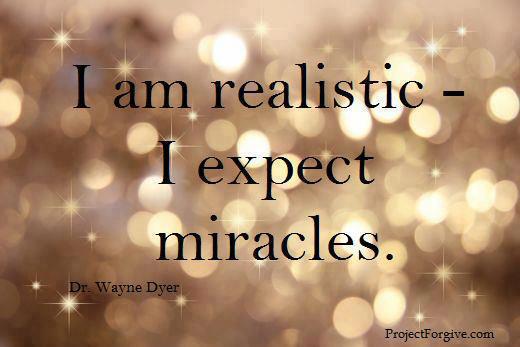 I called Tabitha and she said, "Of course he gave you back your voice! I don't go a week without a session. He's a genius! He gave me a non-surgical breast lift my husband liked so much he brought me a pair of diamond earrings from Bulgari!"
I called Merton, my other best friend, and he said, "It's all bullshit, that healing stuff. You're just so dramatic. Anyway — if the bartender at The King Cole Bar can read your cocktail order on a napkin, who needs a voice anyway?"
I don't really think I am dramatic; not off-stage anyway. Well, not off-stage all the time. I mean, not when I'm sleeping. But seriously, the experience I had with Dr. Bond The Shaman Across from Barneys was one of the most extraordinary experiences of my entire life.
And guess what? The show was a big, resounding, HIT!!!!!!!!!!!!
What's the most incredible healing experience you've ever had? Do tell. I'll believe anything. I really will.
xo,
Isabel