In just TWO WEEKS, you'll all be able to hear my big, big labor of love, Trouble In Paradise … and I absolutely cannot WAIT to share it with you!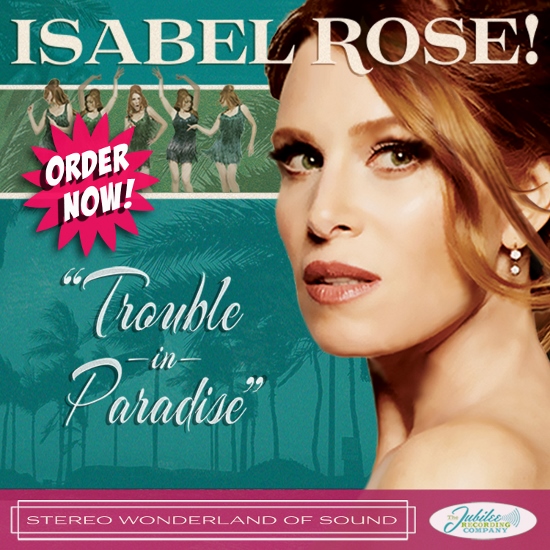 I mentioned a few weeks ago that anticipation is one of life's great emotional pleasures, but I'll fess up:  I JUST CAN'T WAIT MUCH LONGER!!!!
To whet your appetites, I made four short, juicy behind-the-scenes videos! I'll be unveiling them over the next few weeks on Facebook, Twitter and my website, so please do stay tuned. In the meantime, here's the first little vignette about working with the legendary Bob Rock and how we made our styles gel into something fun and spectacular!
xoxo,
Isabel
Tags: Bob Rock and Trouble in Paradise, Bob Rock producer, Isabel Rose Trouble in Paradise, making of Trouble in Paradise