Fifty years ago, one of my favorite films ever hit the big screen. It's called Viva Las Vegas and if you've never seen it, you really should.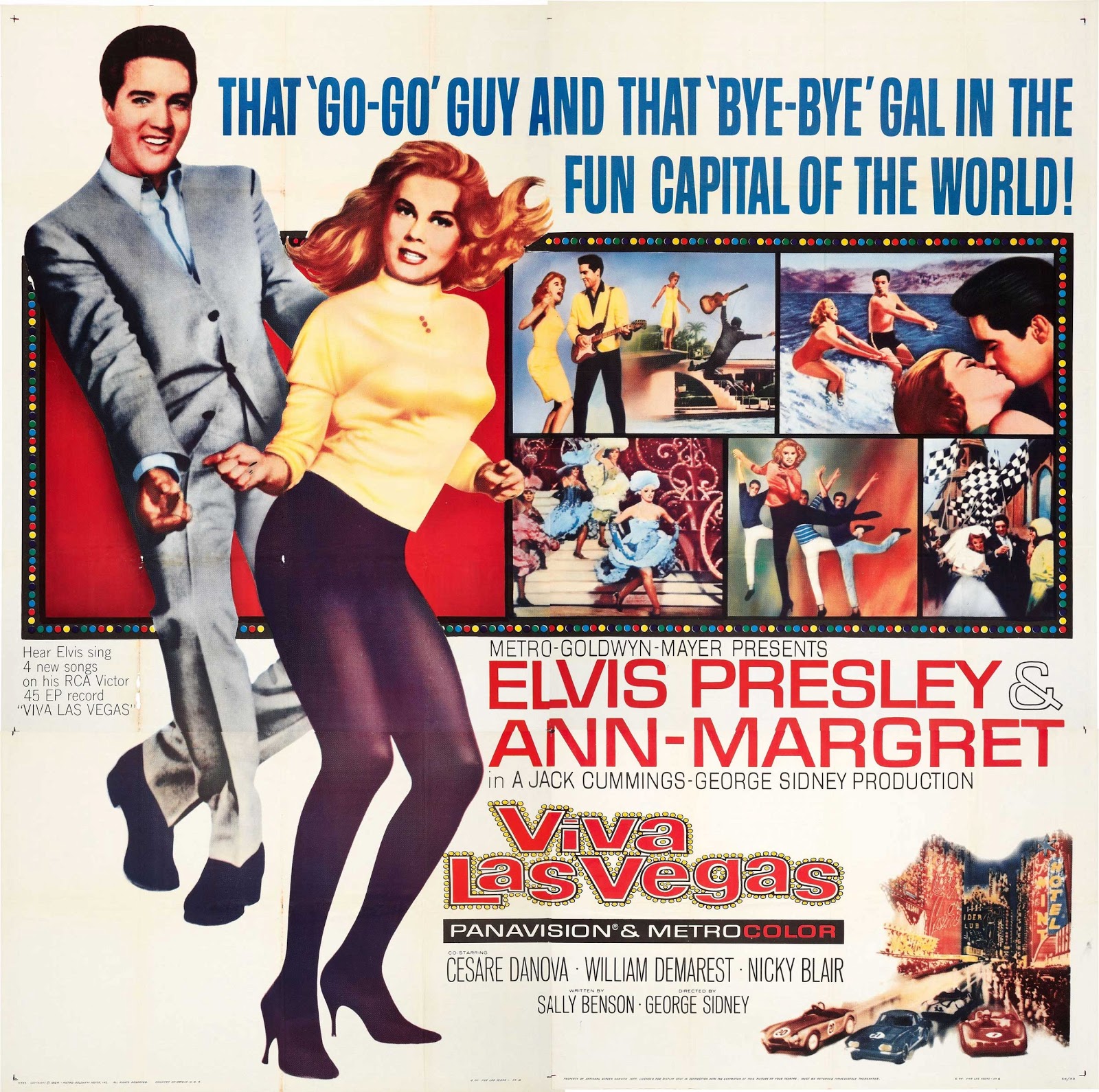 Besides starring the iconic '60s romantic combo, Ann-Margret and Elvis Presley, the film presents a vision of Las Vegas itself that has taken up permanent residency in the pantheon of mythologized meccas of pleasure.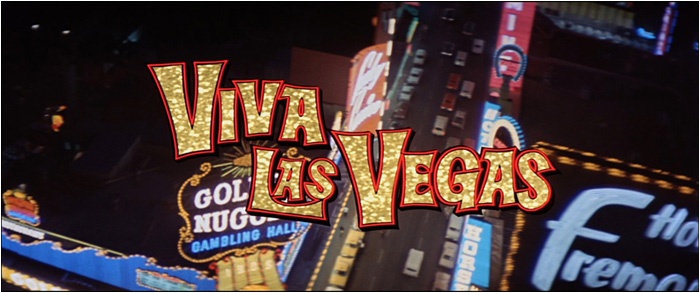 I went to Vegas recently with a high rolling gentleman friend of mine (I'll call him "Dr. Yes" for the purposes of anonymity), and was slightly shattered not to discover the Vegas presented in my favorite film.
Yes, it was glitzy; yes, it was lively; yes, we stayed in a suite at a gorgeous hotel with a gondola running through its lobby. But when I lay out by the pool, there were no signs of dreamy, Elvis-like boys breaking into song. Instead, a DJ was spinning hits from the Disney station and a bartender was noisily grinding up the Smoothy of the Day instead of frothy cocktails in umbrella-spiked pineapples.
Where was the Vegas from Viva Las Vegas that I had gushed about so passionately to Dr. Yes on our second date that he took me there for our third!
See that orange sweater and black tights on zippy Ann-Margret?
Guess who did an entire photo shoot dressed just like that? Yep! That's me, all right — channeling my inner Ann-Margret!
Please don't watch the film for its plot; it's so thin and contrived it makes High School Musical  look like Gandhi. In fact, you should see Viva Las Vegas precisely because the plot is so inane. Check out the original trailer:
See it because of Ann-Margret's bathing suits. See it because of Elvis's girating hips. See it because of the race car scene, and the motorcycle scene, and the water skiing scene, and the diving board scene, and the helicopter scene (all against green screen)! See it because I said so.
Why don't they make films like Viva Las Vegas anymore? Why can't a film be kitschy and earnest at the same time anymore? High School musical did, in fact, come close but it was set at a high school in New Mexico and the stars were kids dressed like, well, like regular kids — not gods and goddesses dressed like sunshine and lollipops!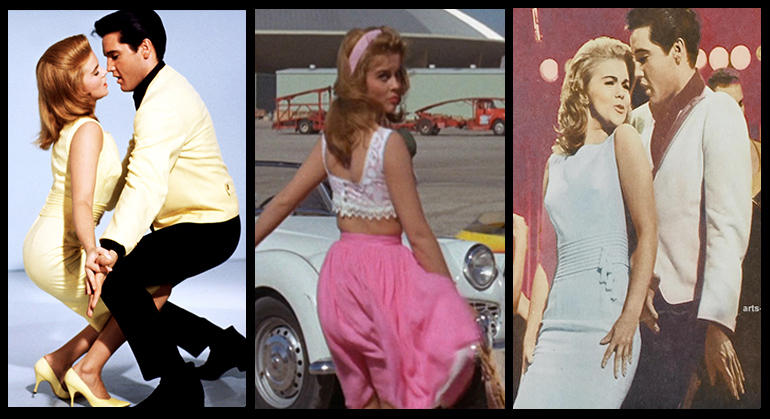 Maybe the most disappointing part of my sojourn to Vegas with Dr. Yes was the show we saw. It involved fountains moving in synch to Lionel Ritchies song, All Night Long. Now let me reassure you: I adore Lionel Ritchie and fountains as well as the next person. But where were the marabou feathers? Where was the Rat Pack? Is Vegas still Vegas? Oh, how I want it to be!!!
As I raise my martini glass (which I always keep handy when composing these missives) I propose a toast to the Vegas of yesteryear, even if it it was only a Technicolor mirage shot in Cinemascope. I don't know that I"ll be back again soon, unless of course I'm booked to headline, in which case I expect you ALL to be there in your candy-colred sequins, your pointiest pumps, and your pastel dinner jackets — and swinging it hard with some '60s sass!!!
xo,
Isabel