When house music legend Frankie Knuckles agreed to remix my cover of the song "Reflections," it was a brand new adventure for me. While I certainly love to kick up my heels, I'd never done a straight-up dance tune before!
clubs in in New York City
 , but when I looked around at the world of current club music, I realized things have changed since my glory days at The Palladium, The Tunnel, Area, and Nells!
Electric Daisy Carnival
, I thought, "Oh, wow! Bette Midler is back in fashion!" Elton John would be right at home! Theater is alive and well in the club scene, my friends. The Electronic Dance Music (EDM) movement is all about that age old thing I hold near and dear to my sequined heart: expressing yourself!
And when it comes to today's club style, it's all about glamour and glow!
false eyelashes
and makeup!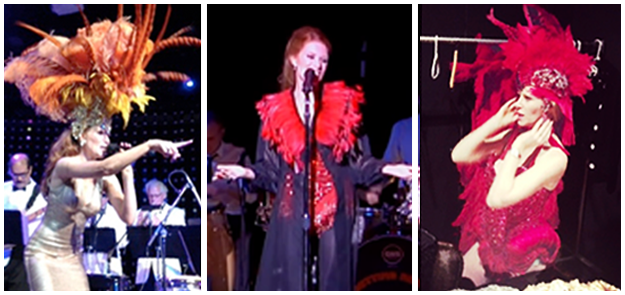 While I'm not sure I'll be donning fairy wings anytime soon (though, you never know -- stay tuned for my show at
The Stephen Talkhouse
next week), I certainly do admire these guys and gals who get out there and celebrate life. The  
EDM movement
is HUGE. I was surprised to discover that this side of our little music industry was recently found to be worth over 6 billion big ones! So get out your day-glo and your face paint, your wigs and your fairy wings, and hit the scene!!!!! xoxo,
Isabel
Tags: dance club styles, EDM fashion accessories, EDM festival fashion, EDM style, electronic dance music fashion, electronic dance music style, Isabel Rose Reflections remix, Jean Paul Gaultier, Madonna cone bra