Does Music Make the Man, or does The Hairdo make the man?
That was the question that consumed me as I watched Bruno Mars rock the half time show at Superbowl 48. There was the voice, the music, the costumes, the moves… and then there was the hair.
I like Bruno well enough when he wears his hair au natural, but when I close my eyes, it's his pompadour I see. Well, that, or him in a fedora, but that's another post entirely.
While some people decry the look as unoriginal, I applaud his nod to yesteryear.
But just where did that pompadour come from? I mean, before Elvis and James Dean? Who started it, I wondered, as the lights went down on the half time show and the football players (unfortunately) returned to the field.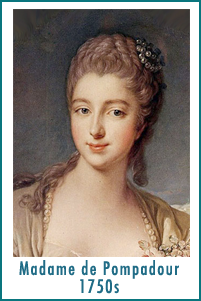 Turns out the pompadour was named after it's credited inventor, Madame de Pompadour, the mistress of King Louis XV, who started a craze when she swept her hair upwards from her face and pinned it high over the forehead. Apparently, she sometimes swept up the sides and back of the hair, as well, which created more volume up top.
Over time, the pompadour grew in size and drama: ornamental objects were added to the style, and those who could afford it used professional hairdressers. These large, embellished pompadours were signs of wealth and status. Think Marie Antionette.
After its initial popularity among 18th century fashionistas, the style was revived as part of the Gibson Girl look of the 1890s, which saw working girls everywhere sticking there hair on top of their heads, possibly to convey their seriousness as they joined men in the work force.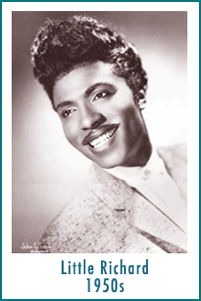 The popularity of this up-do continued into the early 19th century when the bob caught on and women ran in droves to lob off their hair.
Of course we all know that trends fluctuate, or, as Blood, Sweat & Tears put it, "What goes up, must come down." The style returned to vogue for women
once again in the 1940s when it became the rage to wear your hair off your face while you worked in a factory making bombs (just ask Veronica Lake, who made a public service announcement begging women not to wear their hair long like hers since it could lead to decapitation!).
No one knows exactly when men began to emulate the sweeter sex, though they had been using pomade since the early 19th century to slick down and shine up their own locks. We do know that Little Richard and Chuck Berry both wore
the look, introducing it to the music scene and making it synonymous with rebellion/rock-n-roll.
Enter Elvis.  His pompadour caused such a stir, its destruction was documented in the film Bye-Bye Birdie when Presley's character, Conrad Birdie, gets drafted into the army and has to get a buzz cut, much to the dismay of his thousands of fans.
Though largely lost in the `70s, the pompadour returned with the rockabilly comeback of the '80s. Brian Setzer, Billy Idol, Morris Day and Morrissey all made the look their own.
Which leads us to today. Who isn't sporting pompadour? Everyone from Justin Beiber to Rhianna has one. But let's face it: no one owns it right now quite like Bruno. It doesn't just associate him with that entire history of singers who rocked it, but it also adds height! He's probably 5'8 right out of the shower but once he's finished the blow out, he's 6'2!
It just goes to show how closely we associate hair with music, and how your look says so much about you as a performer.
Have you ever worn one? Or know someone who did/does? Do you have a favorite musician who wore one? If not, what is your favorite musician's hairdo?
Tags: Bruno Mars at the Superbowl, How Music Influences Fashion and Vice Versa, Rock-n-Roll Hairdos