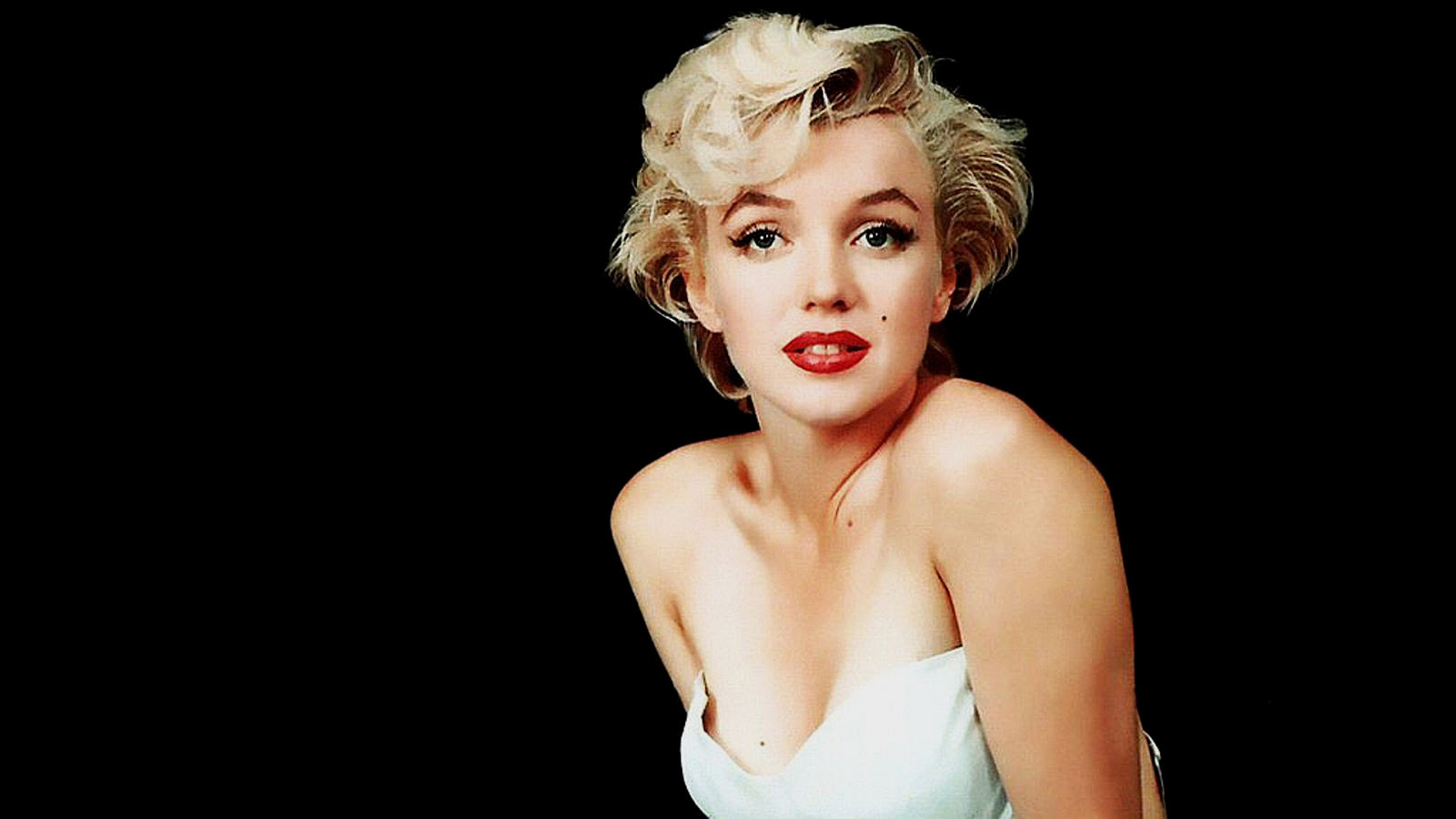 Today would've been the 88th birthday of the blonde bombshell Marilyn Monroe. Her early death in 1962 at the tender age of 36 cut her career as an entertainer short and left her feverish fans reeling. Still, she made a whopping 30 films and left a mark on Hollywood with her exquisite beauty, sizzling sex appeal, and vivacious personality.
 No one has been able to cast a pure magic spell on us in quite the same way as Monroe. Her on-screen gravitas helped her steal the spotlight from heavy hitters like Bette Davis (remember her as arm candy in All About Eve?) and Jean Hagen.
Her sheer star power has spawned documentaries, songs, pop art, and more than one biopic.
Sometimes forgotten is that this lady also had impeccable comedic timing … and a natural flair for music. Her vocal technique definitely wasn't top notch:  Frankly, she was more of an "actress who sang" than a singer. Still, her style and delivery made her incredibly touching musical performances impossible to forget.
And boy did our Marilyn and her fragile voice cause quite a stir! Just looking at the three photos of her singing below, you can see just how well she conveyed character and titillated a crowd through song.
And her notorious delivery of "Happy Birthday, Mr. President" for JFK at the White House didn't just stick because of the skin-tight dress she was wearing.
Just where did that little voice come from? I was certainly surprised when I found out! Norma Jean Baker stuttered as a child, and a speech therapist helped her overcome it by teaching her to speak and sing in a breathy tone.
Turns out, it was actually this breathiness that made her particular sound unique and helped her leave a lasting impact on everyone she met. When she went on her Korean USO tour in 1954, a lot of the soldiers only knew her from photos, including the cover of the first-ever issue of Playboy magazine. Many had never seen her films, but said that the second she hit the stage and started singing, they were totally drawn in.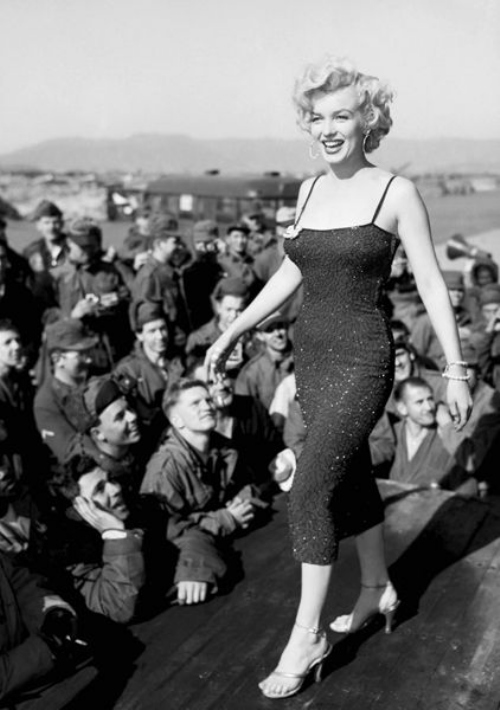 Two of Marilyn's best-remembered musicals are Gentlemen Prefer Blondes and Some Like it Hot. Though the first looks a little outdated to us now, the chemistry of the Russell-Monroe duo is outstanding. It shows her knack for comedy and ability to wow us with some flashy jewelry and a little song.
Some Like it Hot still gets critical raves and has been an example for many well-crafted comedies. But it's Marilyn's sultry and heartbreaking rendition of "I'm Through With Love" that gives the film its soul.
Marilyn Monroe has been one of my great idols since I discovered her as a teen. She's inspired me to believe in my ability to hold an audience while singing in musicals or concerts despite the fact that there are clearly people who sing better. Like Monroe, I know that a great performance has a lot more to it than a knockout voice. There's personal style and joy — and throwing in a little bit of sex appeal doesn't hurt either!
So, let me ask you:  why do you think Marilyn was so popular? Why has she made such a lasting impact on our culture? And what are some of YOUR favorite Marilyn moments? Please write to me. I always love hearing your feedback and thoughts.
xoxo,
Isabel