I watched a movie musical virtually every Friday night of my childhood. For real. My dad was a professor who showed films to his students, which means on weekends, the projector and pull-down screen were all ours.
If I tell you that I've seen every movie musical ever made, I might only be lying a little. Here are few of my childhood favorites: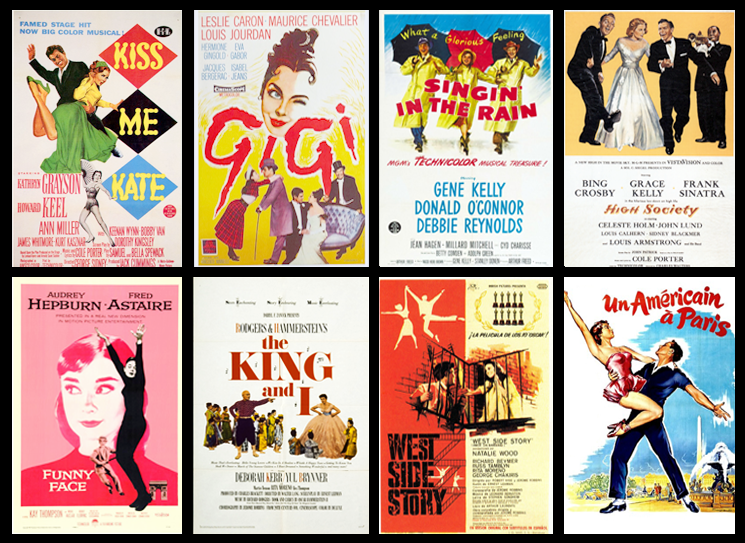 If I showed you them all, you'd go blind. But here are a few more…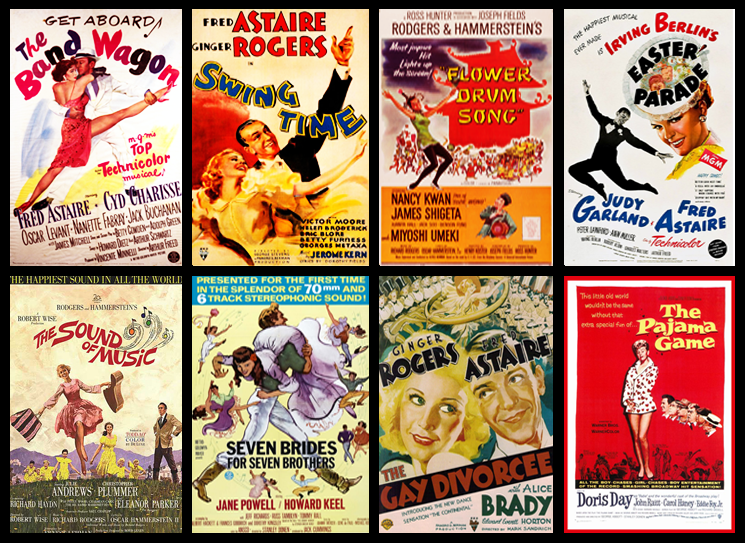 If you watched That's Entertainment as many times as I did, then you know The Golden Age of Movie Musicals has long since gone to the great yellow-brick-paved MGM Lot in the sky. But that doesn't mean the genre itself went the way of the Do-Do!
On the contrary, I'm proud to report that the movie musical is alive and well! Though not made in the quantity of yesteryear, there have, nevertheless, been a steady stream of them, on both the big and small screen.
Every now and then during my childhood, we left our cozy living room and saw a movie in an actual movie theater. I remember hating The Wiz (I saw Stephanie Mills in on Broadway and was indignant on her behalf that she wasn't cast as Dorothy). I remember loving Hair, Fiddler on the Roof, Willy Wonka and The Chocolate Factory, and Charlotte's Web (which has a surprisingly lovely score). I saw Grease about thirteen times in the Yonkers mall (and got in trouble for stealing my older sister's yellow t-shirt with Olivia Newton John's and John Travolta's image on it). And who didn't adore The Muppet Movie?  There were a few films I didn't get entirely on first view, like All That Jazz and Cabaret,  but I recall enjoying both.
The '80s arrived with MTV, and we all got used to the idea of people breaking into song once again, anywhere and anytime. MTV was like Movie Musical Cliff Notes! Instead of sitting through an entire film, you just got right to the music and dancing! Yay! And MTV was super hip. At last, the rest of the world was catching onto my passion.
In the meantime, at the new multiplexes all over the country, Fame, Annie, Flashdance and Yentl had most of us humming, toe tapping, cutting our sweatshirts or "davening" (as the case may be). And how about Julie Andrew's star turn in Victor Victoria? Suddenly, there she was: back on the silver screen, her voice and beauty amazingly similar to what we all remembered from Mary Poppins and Sound of Music.
The '80s drew to a close  with the spectacular success of Disney's The Little Mermaid, which paved the direction for movie musicals for the following decade.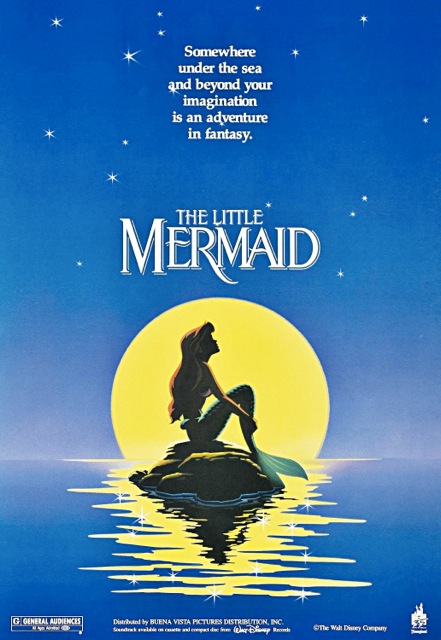 Yes, in the '90s, Disney (who had been putting out musical cartoons forever) reinvigorated their franchise by realizing there was a BIG audience for cartoon movie musicals; in other words, they weren't just for kids. Disney has always known that, while some folks are turned off by the idea of a grown man or woman breaking into song during the reality audiences have come to associate with the (albeit fictional) universe of film, even the most cynical people can't resist cartoon characters singing and dancing in the clearly fictional world of animation. There are GREAT songs in these "cartoons." I cried during Beauty and the Beast. I did. I'll admit it.

By the 2000's, the movie industry realized the movie musical could spread itself a little wider. From Happy Feet to South Park: Longer, Leaner and Uncut; from Enchanted, to Eminem's 8 Mile, there truly is a movie musical for everyone.

As for my dad, who introduced me to the genre that impacted my life so deeply, I made my own movie musical as a thank you note. It's an homage to the films I grew up on, and I got to work with the awesome Eartha Kitt, so check it out. You can download it easily from iTunes or write to me below for a hard copy of your own.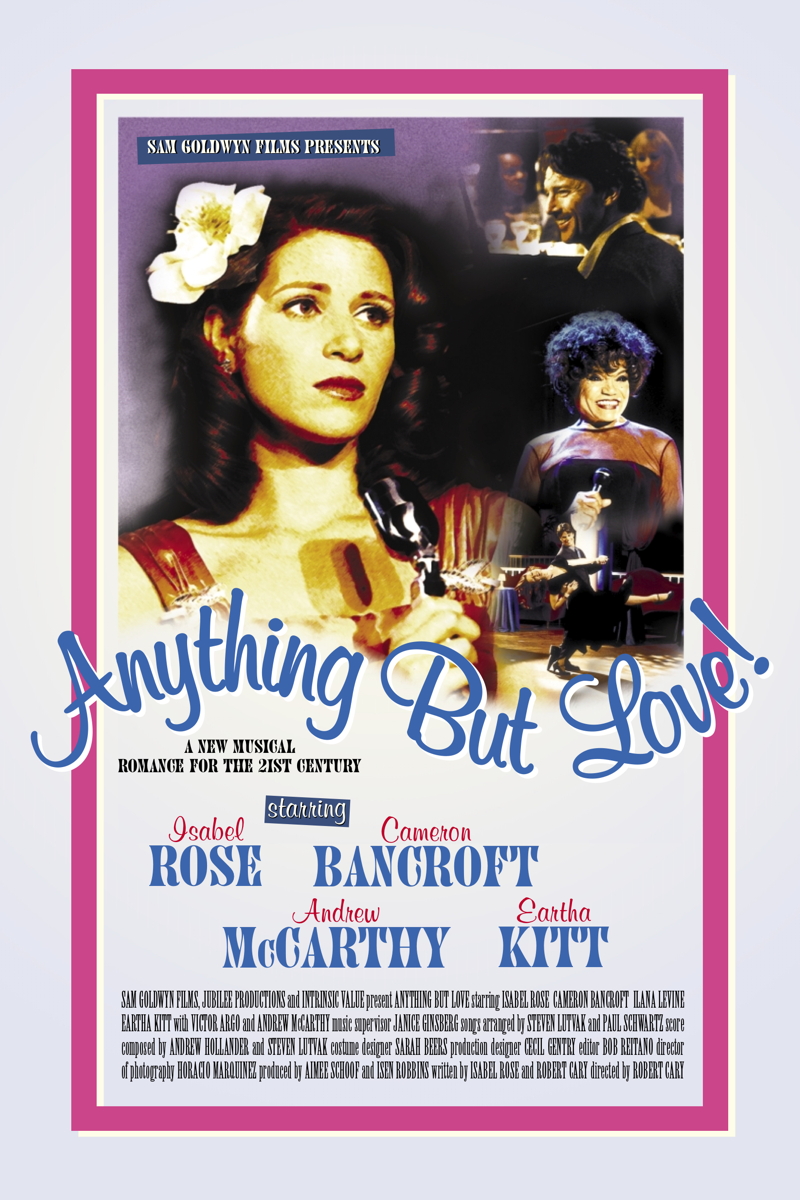 Now, tell me: What are some of YOUR favorite movie musicals? Please let me know!
As always, thanks for tuning in.
xo,
Isabel
Tags: best movie musicals of all time, cross-dressing in film, Disney films, Fame the Musical, film history, Movie Musicals, movie musicals of the 70s, movie musicals of the 80s, movie musicals of the 90s, movies featuring Eartha Kitt, vintage movie posters, Who starred in The Wiz?