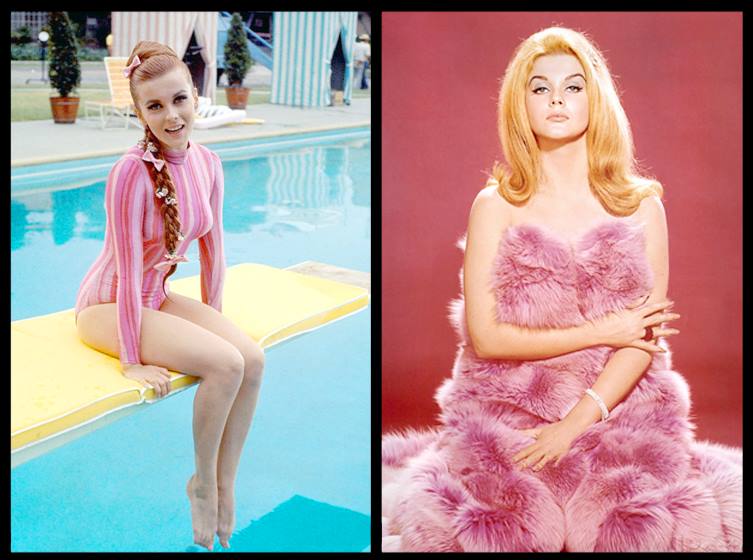 Oh, Ann-Margret! Why do you delight me so?
I'm going to tell you all a little secret: I got the tickle of a lifetime when The Jazz Times music critic wrote "Rose goes stiletto to stiletto with Ann-Margret." Of course as a fellow redhead, I've always gravitated towards Ann Margaret's distinctive style. But it is as a fellow performer that I hold her in such reverence.
My girl's singing and acting career spans 50 years, and when she debuted in 1961, she was introduced as the "female Elvis Presley." Like Elvis, who could throw any girl into a swoon, she definitely commanded all the boys' attention!
Ann Margret's very first big single was "Lost Love" from her debut album And Here She Is: Ann-Margret. It featured a rendition of "Heartbreak Hotel," accompanied by the famous Chet Atkins on guitar, Elvis's backup singers (the Jordanaires) as well as the Anita Kerr Singers. But wait, there's more! Also featured on the album are quippy liner notes courtesy of comedian and writer George Burns, who initially discovered her!
As an actress, she has been the star of many critically acclaimed television shows and variety specials, but is perhaps best known for her roles in Bye Bye Birdie, Viva Las Vegas and Carnal Knowledge, the latter of which earned her a "Best Supporting Actress" Academy Award nomination and proved without a doubt her depth as an all-around artist.
In honor of Ann-Margret's 73rd birthday — and because she is, hands down, one of my own biggest creative inspirations and a true American icon — I wanted to share a few of the many reasons I love her.
1. She made movies with Elvis.
2. She dances like the wind.
3. She always finds the perfect headgear for every occasion.
4. She truly mastered her signature pose.
5. She was even gorgeous as a cartoon!
6. She performed for our troops.
7. She knows how to handle a motorcycle — and Vespa.
8. She loves animals.
And I honored her with this poster for one of my special shows last year, which you can see below! Catch any of the visual references there?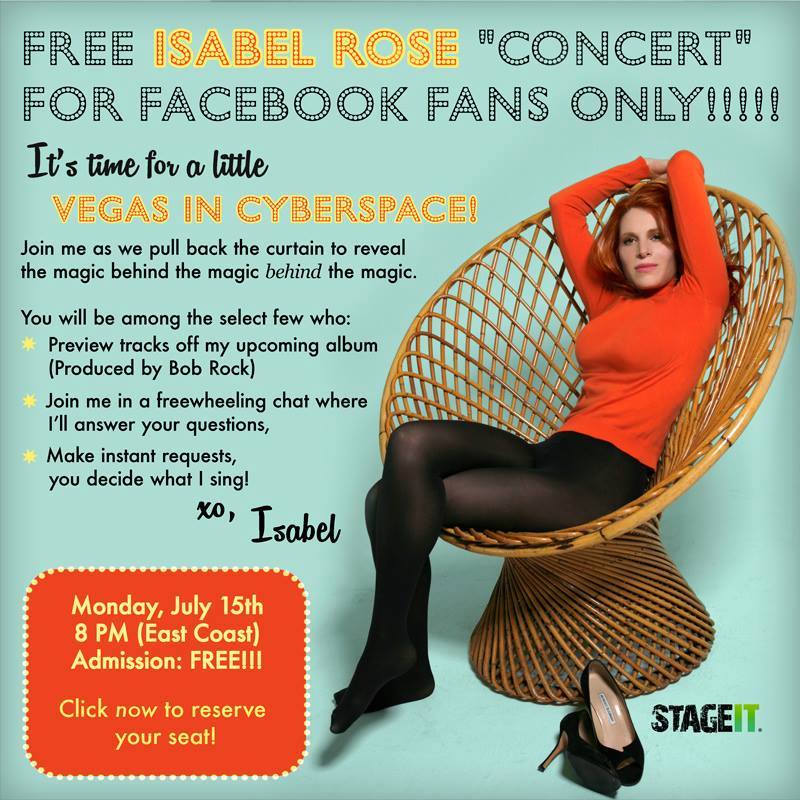 Do you share my love of Ann-Margret? Tell me all about it in the comments section!
xo,
Isabel
Tags: 60s fashion inspiration, Ann-Margret, Bye Bye Birdie, Elvis Presley, Isabel Rose favorite, style icons, Viva Las Vegas