In honor of Pierre Cardin's 92nd birthday today I found a red beach ball, climbed inside, threw a white astronaut helmet on my head and some white Go-Go boots on my legs, and then I skedaddled right on over to The Four Seasons to meet my gayest friend on earth, Merton (you don't pronounce the "n") for lunch.
Of course Merton got there first (I had trouble getting through the turnstile of the 6 train but eventually I did manage to bounce my way over it).
Anyway, Merton was already there, waiting with some lovely champagne. We raised our glasses to dear Pierre, and Merton said, "Someone should put his statue in Central Park. If that husky dog has a statue, then for gods sake, so should Pierre Cardin!"
The waiter came trotting over right away and told us to keep it down, but I explained why we were so impassioned.
"It's Pierre Cardin's birthday!" I explained.
The waiter was quite unfazed.
"You do know who that is?" Merton asked, his eyes narrowed to judgmental slits.
This waiter had been around. He had probably served Pierre Cardin back in the day. And Truman Capote. And Babe Paley. But that's a different post entirely.
  "He makes sweaters and ties, right?" the waiter offered.
"Sweaters and ties?!" Merton nearly shrieked.
I kicked Merton under the table and smiled sweetly at the waiter. "Why yes," I said, "he does make sweaters and ties. He actually was the very first designer to license his name, which was a pretty shrewd move because he made a veritable bundle."
"But before that," Merton interrupted, "he dressed the Beatles."  
Once Merton gets started, it's very hard to stop him, so I finished off my champagne as he continued with his lesson.
"You think Gaga's people invented outrageous? Bullshit. It was Pierre!"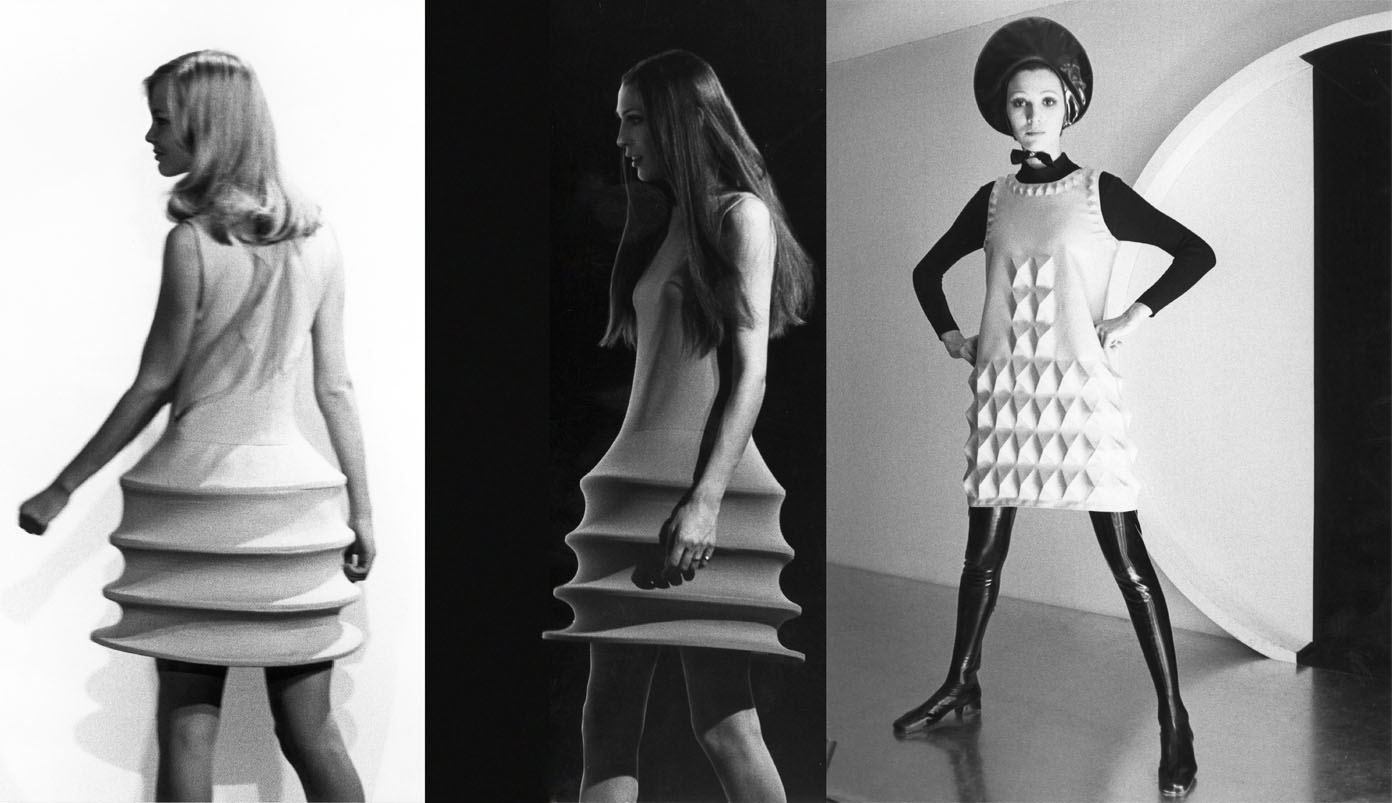 "Pierre was the one who invented the mini dress! And believe you me, before the mini skirt, there was a mini dress!"
Here the waiter objected. "What about Paco Rabonne and Cacharel?" he queried.
"Touche," Merton acquiesced. "But Pierre was a revolutionary. Always was."
"He made lovely ladies dresses back in the '50s," piped in a woman sitting at a nearby table. "My mother used to get the patterns and sew them."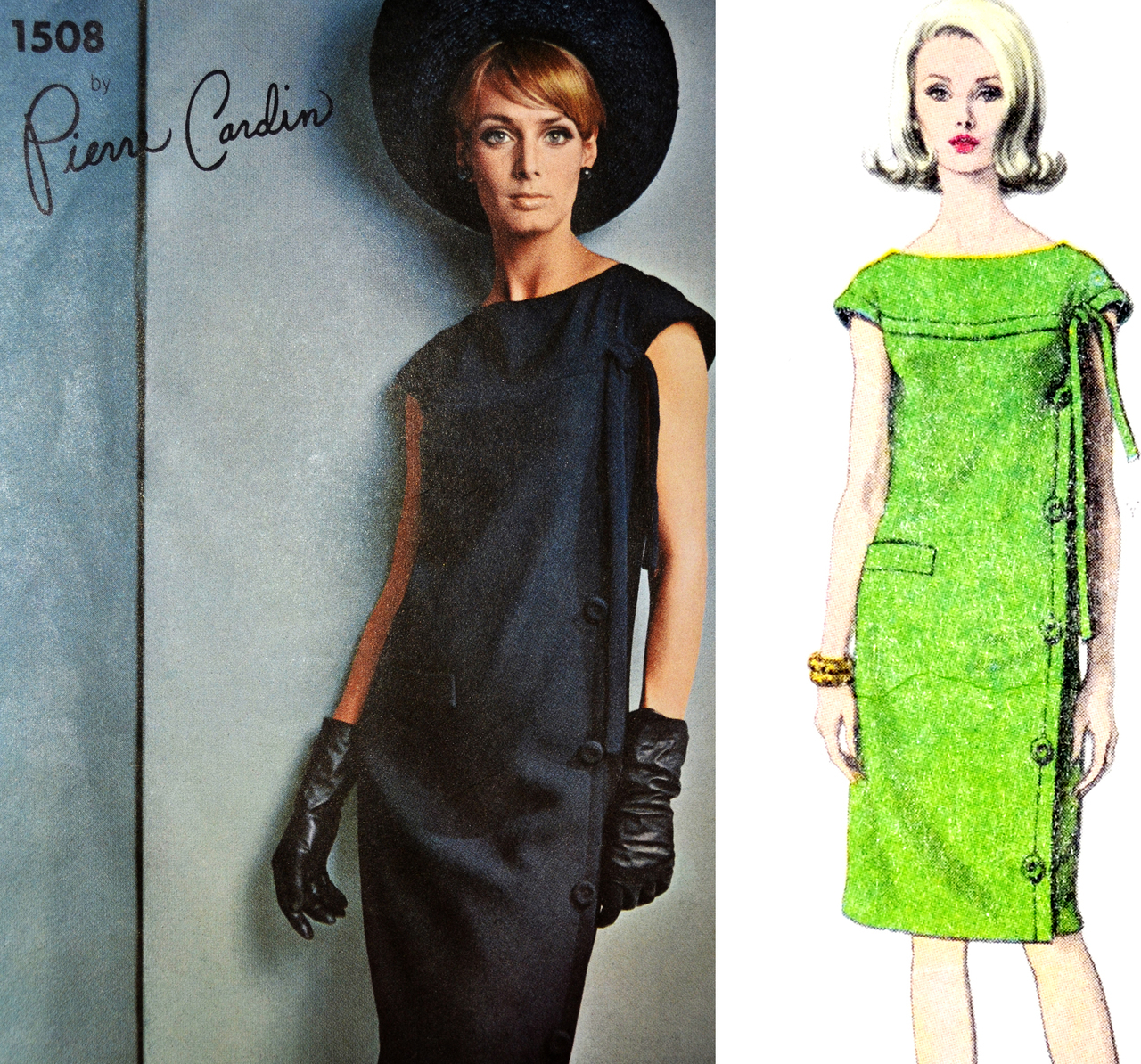 "My mother used to model his gowns!" added a woman across the way.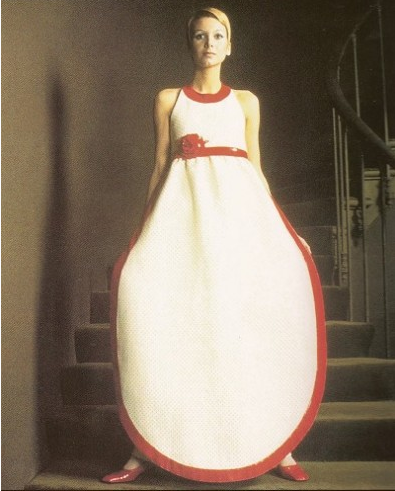 "Oh, for God's sake!" Merton said. "Champagne for everyone!"
Pretty soon the whole fountain room was alive with people reminiscing about Monsieur Cardin.
"I had a white coat and hat that always stopped traffic!" I heard someone say.
"You should have seen his sunglasses. They really were the thing. Everyone wanted to look like a bug!"
By the time Merton and I said our goodbyes we had been invited to the waiter's home in Fire Island for the Fourth of July weekend.
Which only goes to show you: you never what may happen when you leave the house dressed in Pierre Cardin!!!
xo as always,
Isabel
Tags: 60s fashion, mod fashion, new age fashion, Pierre Cardin, space age fashion, the beatles and pierre cardin, the bubble dress